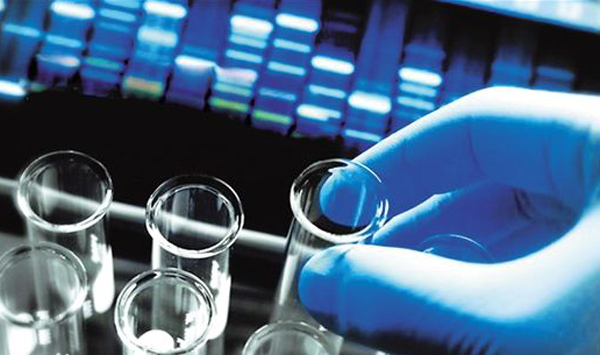 Fetal sex identification through a blood test, considered a prelude to sex-selective abortion, worsens the sex imbalance in China. [Stock photo]
China has introduced measures to ban the mailing of blood samples overseas for fetal sex identification, Legal Daily reported Thursday.
The National Health and Family Planning Commission and other 13 government departments jointly issued a notice on Wednesday implementing decisions made by the State Council.
The notice is seen as a countermeasure to the increasing sex imbalance in the country. The boy to girl ratio for newborns stands at high level since 2011, ranging from 116 boys to 100 girls in 2014, 117.6 in 2013, 117.7 in 2012, and 117.8 in 2011, while the natural rate is 103 to 106 boys to every 100 girls, according to Legal Daily.
The move is the latest crackdown on the underground business of fetal sex identification through blood tests, seen as a precursor to sex-selective abortion.
The notice also prohibits any organization or individual to advertise online, and directs search engine providers to block them if they are discovered.
According to the Population and Family Planning Law issued in Sept 2002, the use of ultrasound imaging or other techniques to identify fetal sex and sex-selective abortion for non-medical purposes is outlawed.
Online and offline promotion has been rampant in recent years however, especially since the two-child policy took effect.
An online agency called "Hong Kong fetal sex identification", said it could take blood samples from pregnant women to Hong Kong and report results in three to five days, Xinhua reported in April last year.
A woman is asked to send 10 ml of venous blood in a cryogenic box packed with dry ice to Shenzhen, a city bordering Hong Kong in South China's Guangdong province, through a designated logistics company. The sample is sent to a laboratory in Hong Kong with the test report being mailed back.
Some agencies even arrange for pregnant women to give blood at private clinics in Hong Kong, Nanfang Metropolis News reported in 2012. If customers are unable to travel to Hong Kong they can choose to have blood drawn in Shenzhen.
Xinhua quoted an official at the Health and Family Planning Commission of Guangdong province as saying: "Illegally identifying fetal sex will further push up the sex ratio imbalance; therefore it must be strictly prohibited."
Behind sex-selection is traditional Chinese people's deep-rooted preference for male heirs, which can lead to the abortion of female fetuses and even the abandonment or murder of baby girls.
"China's sex imbalance problem among newborns is the most serious and prolonged in the world and the population it affects is the greatest," the National Health and Family Planning Commission said.
Men were shown to outnumber women by 33.76 million in a population of more than 1.3 billion, statistics released by China's National Bureau of Statistics showed.