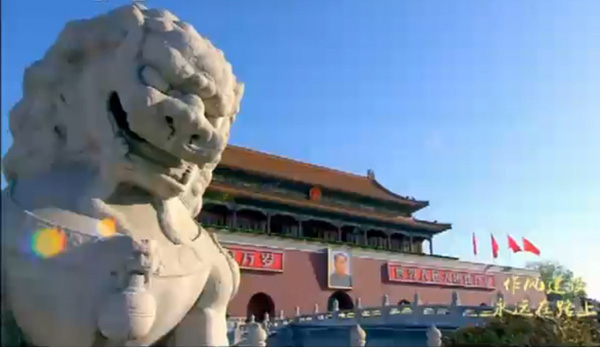 A snippet of an antigraft documentary that began to air on Monday night by China Central Television.
Anti-graft fight called popular with public, but major challenges lie ahead
There is no room for cliques and factions within the Communist Party of China, top leaders said on Monday as they pledged to persist in the fight against corruption.
The Party has used determination and heavy measures in the past year to push forward the crackdown on corruption and the building of clean governance, according to a statement issued after a meeting of highest-ranking officials that was presided over by President Xi Jinping. This has already achieved much and won approval from the public, the statement said.
Though once-rampant corruption and other misconduct by officials have been curbed, the entire Party must keep a sober mind and realize that the anti-graft battle still faces grave challenges, the statement added.
"The Party's disciplines must be complied with. The Party has never allowed cliques and factions within it," it said. "In addition, those who still have a bad work style and extravagant deeds will be given severe punishment, and their leaders will also be held accountable."
It urged the CPC Central Commission for Discipline Inspection, China's top anti-graft watchdog, to deepen the reform on anti-corruption mechanisms and to launch more in-house inspections of local governments and State-owned enterprises.
The condemnation of cliques and factions can be read as the latest warning that officials should not follow in the steps of Zhou Yongkang, Xu Caihou and Ling Jihua, all once-influential political figures who had enormous power.