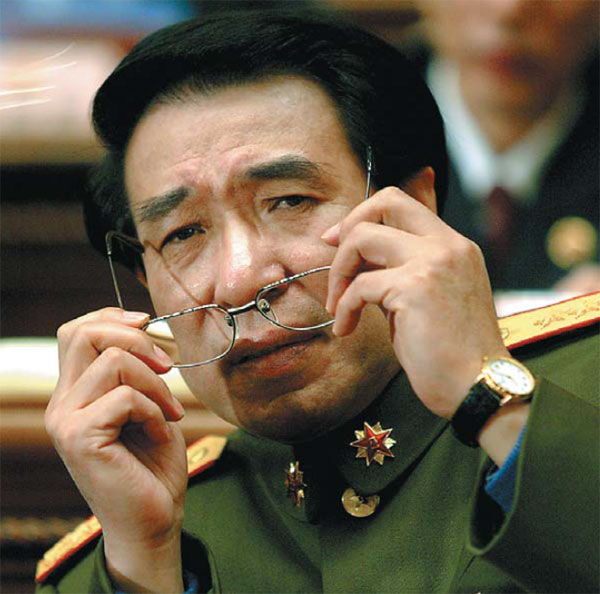 Xu Caihou, former vice chairman of China's Central Military Commission (CMC), confessed to taking bribes. File photo provided to chinadaily.com.cn
Commission issues document aimed at enhancing PLA's combat skills
The military pledged to step up its extensive anti-corruption drive on Thursday, shortly after China's top military body finished a yearlong campaign against graft across the nation's military area commands.
The Central Military Commission also issued a document, ratified by the commission's chairman, President Xi Jinping, about building a command loyal to the Party and good at combat, Xinhua said on Thursday.
"In terms of the anti-corruption campaign in the military, no matter who is concerned or how high his position is, we will find him and conduct the proper punishment without tolerance for any corruption," Defense Ministry spokesman Yang Yujun said.
He said at a monthly news conference that the military will continue to deepen the campaign, which already has brought several top-level generals under investigation for legal and disciplinary violations.
Yang's remarks came days after the Central Military Commission urged enhanced efforts to combat graft after the body inspected the seven military area commands of the People's Liberation Army.
"A slew of important problems and clues" have been found since the inspection tour was launched in December of last year, Xinhua reported on Monday, without elaboration.
The tour was part of the Party's sweeping campaign to root out extravagance and corruption since Xi took office last year. Xi has been urging the dismantling of entrenched patronage networks within the Party, a problem that also threatened to limit the PLA's operational capabilities.