Fugitive nabbed at cafe while shopping online
A suspect on the run was apprehended in an Internet cafe in Yongzhou, Hunan province, while she was shopping online on Nov 11, Guangzhou Daily reported. The police found 0.35 grams of drugs in her pocket. She had fled from Guangzhou, Guangdong province, after being caught during a drug deal in May.
Shopaholic threatens suicide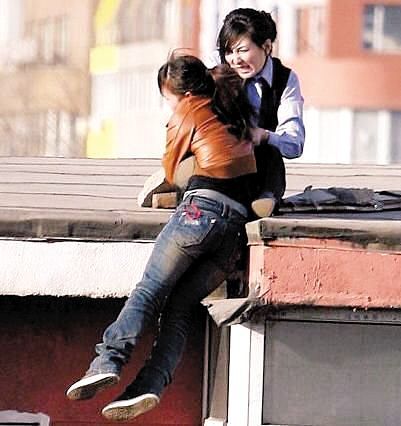 A female staff member of an electronics company threatened to commit suicide after failing to get money from her employer to participate in the "Double Eleven" online shopping extravaganza in Wenzhou, East China's Zhejiang province, jinbaonet.com reported.
The 35-year-old threatened to jump from the roof of the 8-story electronics factory where she works. Police rescued her after a near 40-minute long negotiation.
The woman told police she was addicted to shopping and usually spent half her monthly 4,000 yuan ($653) income on it. According to jinbaonet.com, she had less than 100 yuan left and had asked her employer to pay her salary in advance but was refused.