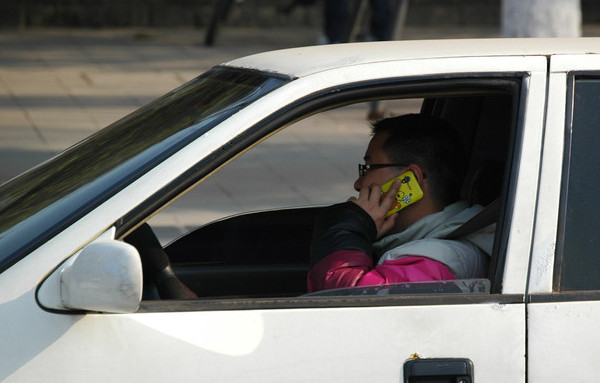 A driver is making a call while driving in Nanbin Road, Chongqing, Jan 1, 2013. [Photo/IC]  

Texting and receiving calls while driving was found to be the top cause of fatal car accidents in Shanghai, local police said in a statement Thursday.
There were 690 deadly crashes from January to October this year in Shanghai and 29.6 percent, or 204 of them, were the result of drivers' texting and receiving calls, according to the statement.
In contrast, only 19 of the accidents or 2.8 percent, were caused by drunk driving, which topped the list years ago.
The finding came as a delegate of China's National People's Congress suggested in a meeting that laws be revised to make it possible to press criminal charges against people who use cell phones while driving.
China amended its Criminal Law three years ago to criminalize drunk driving for the first time.
According to China's current Traffic Safety Law, people who are caught texting while driving are fined.
Hou Xinyi, an officer with Shanghai Traffic Police Corps, told Shanghai Morning Post that he was aware of the recent proposal to amend the law to mete out harsher punishments for texting while driving. But he said relevant government agencies would have to first give a full evaluation of the act's real risks.