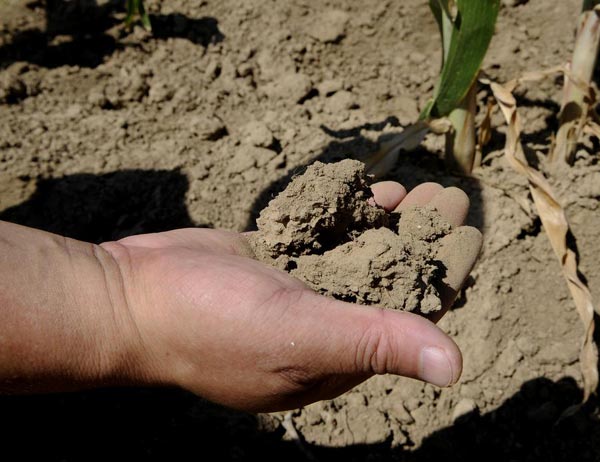 Dry land is seen in Chifeng, Inner Mongolia Autonomous Region on Aug 19, 2014. [Photo/Xinhua]
BEIJING -- The lingering drought in Northeast China will have a negligible impact on the country's overall harvest, said a Ministry of Agriculture official on Friday.
Pan Wenbo, deputy head of the ministry's Department of Crop Production, said that it will cut crop output in the affected regions -- Liaoning Province, Inner Mongolia Autonomous Region and Jilin Province -- but the nationwide production figures will barely be affected.
The drought has hit 41 million mu (2.73 million hectares) of crops, with more than half of that severely deprived of water, as of Thursday.
The major crops hit by drought are corns, Pan said.
However, the present drought in the northeast is only slightly worse than in previous years, and better than that in 2009, he added.
China's weather observatory forecast that rain will hit the affected regions in the coming three days and help relieve the drought.