Inner Mongolia suffers from severe drought
(chinadaily.com.cn)
Updated: 2014-08-22
A lingering drought has hit many parts of Chifeng city, North China's Inner Mongolia autonomous region, since June.
Taking Bairin Right banner for example, its 161 villages of nine towns have been affected by drought in varying degrees. According to the Bureau of Civil Affairs, 79,253 people and 957,000 mu (63,800 hectares) of farmland were affected by the drought, which has reduced the crop yields of 40,200 hectares.
A total of 23,600-hectare crop fields are expected to have no harvest at all. The drought-hit area of pastures reached 800,000 hectares. Some areas even suffered from a locust plague.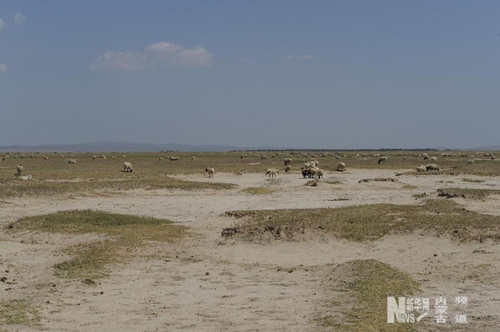 Photo taken on Aug 19, 2014 shows a prairie hit by drought in Chifeng city, North China's Inner Mongolia autonomous region. [Photo by Shao Kun/Xinhua]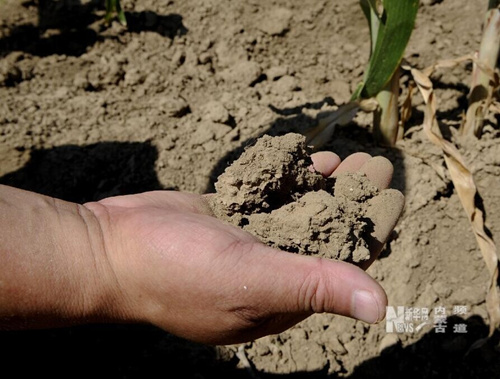 A farmer shows the dried up soil in Chifeng, North China's Inner Mongolia autonomous region, on Aug 19, 2014. [Photo by Shao Kun/Xinhua]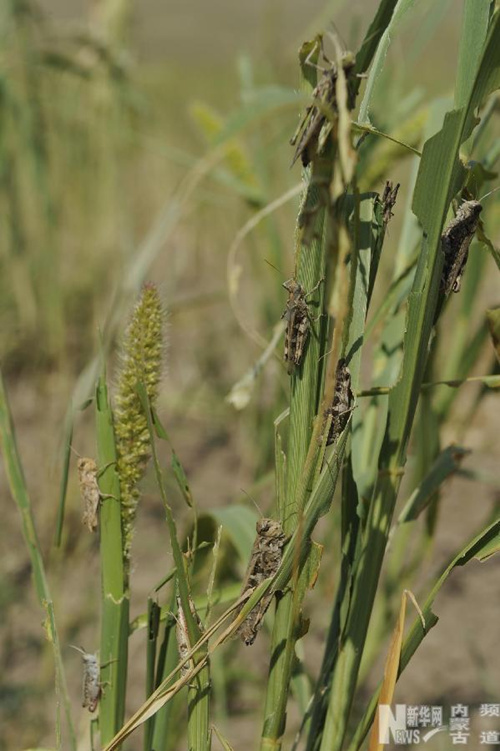 Photo taken on Aug 19, 2014 shows locusts eating the crops in Chifeng city, North China's Inner Mongolia autonomous region. [Photo by Shao Kun/Xinhua]