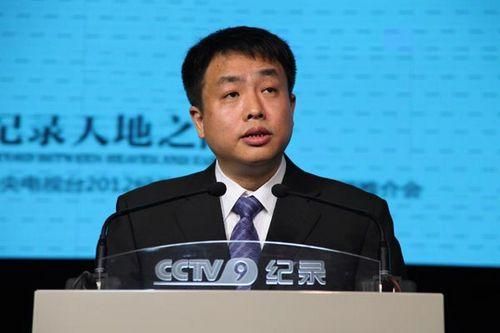 A file photo of Liu Wen, director of China Central Television's documentary channel CCTV-9.  
The director-general of China Central Television's documentary channel CCTV-9, Liu Wen has been reportedly taken away by authorities.
China's major business website, www.caixin.com, reported Thursday evening that it confirmed the news from "various sources". It also said Liu was taken away one day before.
The website quoted unidentified sources as saying public auditors discovered Liu's economic malpractice related to outsourcing of documentary and advertising affairs.
Reporters from the business website failed to contact Liu via mobile phone, who might be the latest senior CCTV executive to be investigated.
On June 1, 2014, China's Supreme People's Procuratorate said it was investigating the cases of Guo Zhenxi, director-general of CCTV finance and economics channel and advertising director concurrently, and Tian Liwu, a producer of the channel.
The prosecutors said the two senior producers have been taken compulsory measures for being suspected of bribery.
Established in 2011, CCTV-9 is a young but commercially successful channel at the helm of Lu Wen. The channel is famous for producing the documentary sensation "A Bite of China" exploring the beauty and diversity of Chinese food and culinary technique.
Related story: