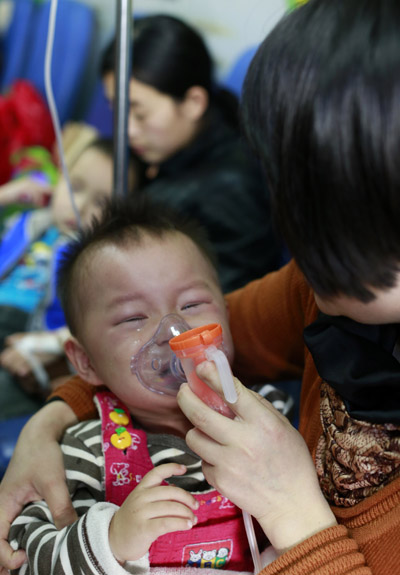 A child cries as he receives treatment at China-Japan Friendship Hospital in Beijing, Jan 03, 2014. [Photo by Feng Yongbin/Asianewsphoto]
BEIJING - A low vaccination rate and multiple active virus strains have led to a more serious flu control situation in China this winter, a disease control expert warned on Thursday.
More editor's picks: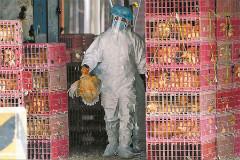 Compared with previous years, the flu virus is much more active, especially in south China, said Feng Zijian, deputy director of the Chinese Center for Disease Control and Prevention (CDC).
Beijing reported its first flu-related death this year on Thursday, saying a 73-year-old person died of H1N1 flu. The person was also suffering other diseases, said the city's Center for Diseases Control and Prevention.
According to Feng, health departments have detected three major strains of the flu virus: H1, H3 and Influenza B.
In past years, usually only one strain prevailed, but this winter all three strains are active, adding difficulty to both prevention and treatment, Feng said.
The best way to prevent the flu is vaccination, but China's vaccination rate remains at 2 to 3 percent of the population each year, lagging far behind 27 percent in the United States, noted Feng.
The main reason for the low vaccination rate is a general lack of awareness among the public about the dangers of the flu, as well as concerns about the safety of domestic vaccines, according to Feng.
In the winter of 2011-2012, 142 out of every 100,000 Chinese people were hospitalized because of flu, and 12 out of every 100,000 deaths in north China were caused by the flu.
The country has also reported over 40 cases of human H7N9 avian influenza infection so far this year.