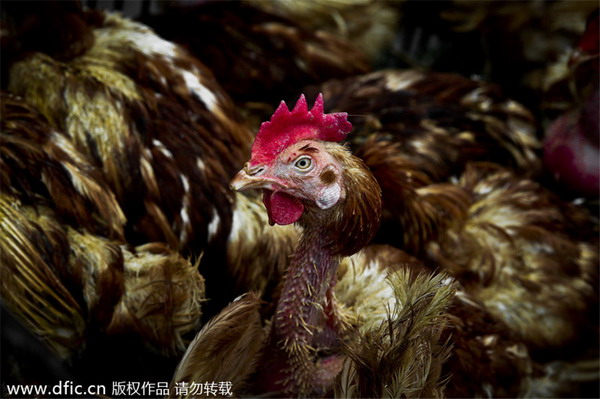 A poultry market with more than 250 traders, which was suspected of being linked to a human H7N9 case, was shut down in Foshan, South China's Guangdong province, on Jan 17, 2014. Guangdong province has confirmed 26 human H7N9 infections, with three resulting in death. [Photo/icpress.cn]
GUANGZHOU - China reported four more human cases of H7N9 avian flu on Wednesday, raising the alert on the epidemic in the country.
One of the new cases, a 71-year-old man from the eastern province of Jiangsu, is in critical condition, said the provincial health department in a statement.
More on H7N9 avian flu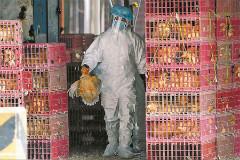 It is the third human case reported by Jiangsu this year. Previously, a man and a woman were diagnosed with H7N9. They are now in stable condition.
Another three new confirmed cases were reported in the southern province of Guangdong, two of whom are seriously sick.
Over 40 human cases of H7N9 have been reported in Shanghai, Jiangsu, Fujian, Zhejiang and Guangdong provinces in 2014, including a 31-year-old doctor who died of the disease on Saturday in Shanghai.
China's health authority also strengthened monitoring of cases of pneumonia with unknown cause and influenza, assessing the risk of the epidemic situation and putting forward suggestions.
The National Health and Family Planning Commission (NHFPC) has strengthened coordination with the Ministry of Agriculture, the State Administration for Industry and Commerce, and the China Food and Drug Administration to prevent and control the H7N9 avian flu.
The NHFPC said the current cases were scattered, and no mutation of the virus had been identified so far that could affect public health.