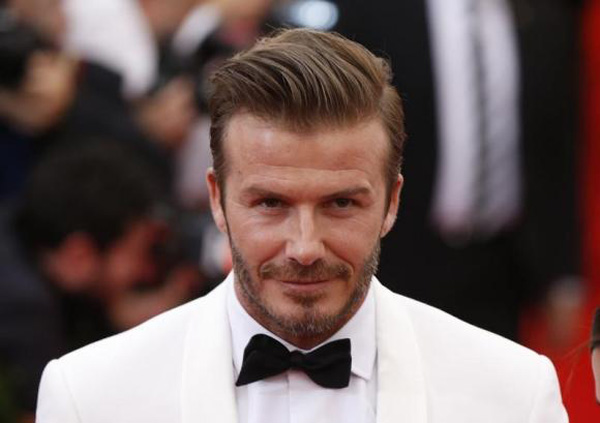 Soccer star David Beckham arrives at the Metropolitan Museum of Art Costume Institute Gala Benefit celebrating the opening of "Charles James: Beyond Fashion" in Upper Manhattan, New York, May 5, 2014 file photo. [Photo/Agencies]
LOS ANGELES - As the World Cup kicks off in Brazil on Thursday, David Beckham is trying not to miss his glory days of playing for the England team and now enjoys just being a soccer fan.
"The thing I miss most is playing for England," Beckham told Reuters ahead of Friday's premiere of a Showtime documentary, "David Beckham Into the Unknown," that follows the footballer on a journey of self-discovery in the Brazilian rainforest.
"Playing for England, representing England, for me was obviously was my dream," he said.
Retiring from professional football in 2013 after 22 years on the field, the 39-year-old British celebrity athlete decided to travel with three friends on motorcycles across Brazil, traversing the Amazon to meet an indigenous Brazilian tribe and mulling over his life post-retirement.
"I think people will expect if I was making a documentary, that it would be solely about football," he said. "What we wanted to do is do something different, and also introduce people to Brazil who didn't know the parts of Brazil where we were going to, in the way that we did."
Born and raised in East London, Beckham quickly became a star soccer player at Manchester United and on England's national team, cementing a glittering career on the field with stints at Real Madrid and the Los Angeles Galaxy.
Off the field, he and his singer-turned-fashion designer wife Victoria have become one of the world's most recognizable celebrity couples, building a franchise with advertising deals and endorsements.