Government dilemma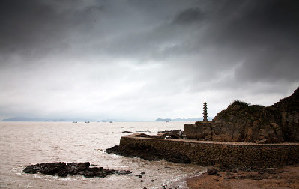 Zhu Renmin leased the 40 years' rights to this island in Zhoushan, Zhejiang province in 1996 and later spent more than 50 million yuan to develop the property. PROVIDED TO CHINA DAILY
Taking ownership from scratch
Before the Island Protection Law was launched in 2010, some investors had already turned their eyes on uninhabited islands.
Zhao Sheng, a professor with Zhejiang Ocean University, said that there were two peaks in the leasing of uninhabited islands in China. One was in the late 1990s, and one was around 2003.
"Both investment peaks did not benefit the islands. On the contrary, overdevelopment destroyed many precious island resources," he said.
Due to a lack of laws, regulations and environmental protection, the overdevelopment of these islands led to severe consequences.
"By 2012, at least 806 islands disappeared in China due to irresponsible development, including reclamation, land clearing and quarrying," Zhao said.
Zhao said he had witnessed the destruction of the islands due to excessive quarrying.
"There was an island in Xiapu county of Fujian province, which I noticed in 2004. However, when I revisited the place in 2008, it no longer existed. Developers blew out the island's mountains, and the local government did nothing to stop it.
"More islands will be at risk of such destruction if governments and developers do not take measures," he said.
It is important that responsible developers are approved for the leasing of the islands, Zhao said.
Zhu Renmin leased the 40-year rights to an island in Zhoushan, Zhejiang province, in 1996. He spent more than 50 million yuan ($8.14 million) to develop the island from scratch.
"I designed every part of the island, including freshwater pipes, electricity lines and telecommunication cables. I did not allow workers to destroy a single blade of grass on the island since I want to maintain its original environment," he said.
As an artist, Zhu created 500 statues on the island and opened it for free public viewing. Zhu said Chinese people still lack awareness of island protection.
"Not just anyone with money can develop an island," he said.
"Without a sense of ecological and environmental protection, they will destroy an island the moment they step on it."
China has more than 6,900 islands that are larger than 500 sq m and 90 percent of them are uninhabited.
Among the first batch of 176 uninhabited islands approved for private development, 31 are in Zhejiang. But of those, only Dayangyu Island has been leased out.
Developing these islands can also be a challenge for local governments. On the one hand, they want to attract investment to the islands. One the other hand, their strict rules toward such development scare investors away.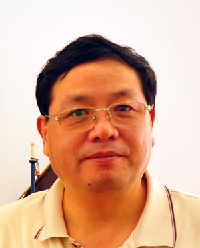 Yu Mingquan
Yu Mingquan, deputy director of the Xiangshan ocean and fisheries bureau, said that although the county has the largest number of uninhabited islands in the province, only two of them have their ownerships leased out.
"I receive phone calls every day on queries about purchasing island ownerships. But very few of them have clear ideas of what they want to do with the island," he said.
Yu said that the county has strict regulations on developing these islands.
"The owners should have clear plans about developing the islands, and those in turn must meet our plan for the whole area. We will not approve ownership if someone merely wants to have an island and build something of their own," he said.
If an island is leased out but does not develop in three years, the local government has the right to take it back, Yu said.
"We are not offering the islands for personal use. Our hope is to use private capital to develop these islands, but they have to keep the original shape of the islands," he said.
Protection is the top priority for the uninhabited islands, Yu said. Only investors with a well-balanced protection and development plan can be considered for the leases, he said.
Cui Wanglai, a professor with Zhejiang Ocean University who studies the development of uninhabited islands, said that apart from natural factors, the biggest problem for private investors developing these islands is poor access.
"Dayangyu Island was taken because it is only several hundred meters away from the mainland. Electricity, telecommunication cables and clean water pipelines can be easily connected. But some islands are thousands of meters away, which make costs much higher," he said.
Currently, most uninhabited islands in China lack basic facilities, including docks, electricity, water and telecommunication cables. Setting up these facilities on the islands can cost up to 10 times that on the mainland, Cui said.
"Local governments also have strict rules for developing these islands. Businessmen are not willing to spend large investments under such strictly limited development," he said.
The caution expressed by local governments spring from the awareness of the damage by overdevelopment in the past two decades.
The occupation and use of uninhabited islands were in mess before the country released the Island Protection Law in 2010, Cui said.
Among the more than 9,600 such islands in China, more than 3,000 of them have been occupied or developed at different stages, he said. Many illegal developers destroyed the ecology of the islands.
By 2010, 220 islands in Zhejiang province were destroyed, with 207 of them caused by overdevelopment, Cui said.
"With national attention on protecting these islands, authorities are very cautious about leasing them out," he said.
Fujian, a coastal province in China, has identified 20 uninhabited islands that can be leased for up to 50 years to global tourism investors, under very stringent conditions.
Bidders are required to invest at least 500 million yuan on each island with annual investment reaching 50 million yuan, according to the Fujian Provincial Department of Ocean and Fisheries. Construction should start the year after contracts are signed and infrastructure projects, including ports and buildings, should be completed within three years.
Ni Dingkang, deputy manager of Zhoushan Islands Development Investment Co, said that government support is essential to further develop these islands.
The former official at the Zhoushan Ocean and Fisheries Bureau said that local authorities can help investors build infrastructure in advance to both relieve investors' burden and protect the island ecology.
"Private investment can increase substantially if the government can help reduce the costs of developing the uninhabited islands," he said.
Contact the writers at yanyiqi@chinadaily.com.cn