Chilean poems in Chinese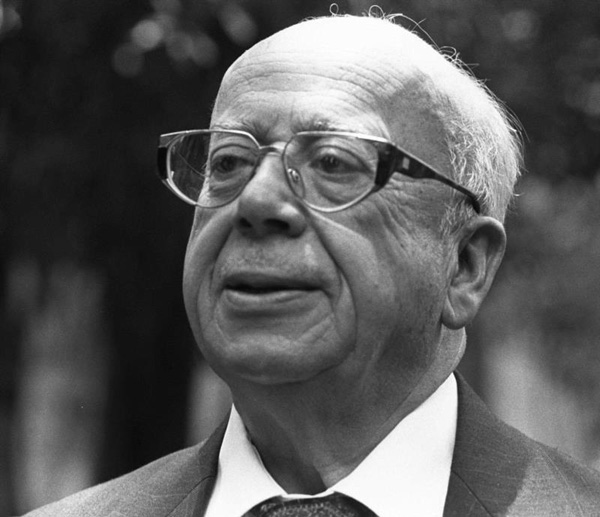 Chilean poet Gonzalo Rojas. [Photo provided to chinadaily.com.cn]
Living in turbulent times inspired Gonzalo Rojas to create thousands of poems, winning him accolades including the Cervantes Prize, which is awarded to outstanding writing in the Spanish language.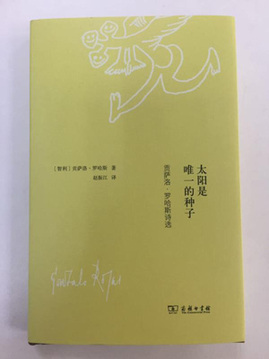 Chinese version of The Sun is the Only Seed. [Photo provided to chinadaily.com.cn] 
To mark Rojas' centenary year, the embassy of Chile in China together with the Commercial Press launched the first Chinese version of his poems in Beijing on Wednesday.
The book El Sol es la Unica Semilla, which is The Sun is the Only Seed in English, collected 88 pieces of Rojas' work, including Sun and the Death (Sol y la Muerte). The poems reflect Rojas' experience and constant thinking toward life with his surreal imagination.
"It's hard to translate Rojas' work," said Zhao Zhenjiang, translator of the poems and a professor at Peking University. "His poems contain lots of peculiar images that can't be translated directly from the words."
Zhao spoke highly of the value of Rojas' work and recommended the volume as a way to understand Rojas and his time.
Born in December 1916, Rojas became a leading Chilean poet and promoter of Latin American literature. His work is part of the continuing Latin American avant-garde tradition of the 20th century.
He received the Chilean National Prize for Literature and the Queen Sofia Prize of Iberian American Poetry (by the King of Spain), both in 1992. He also won the Octavio Paz prize of Mexico, and the Jose Hernandez prize of Argentina. In 2003 at the age of 86, he was awarded the Cervantes Prize. He died in 2011, aged 93.
Rojas had close relationship with China. He visited China in 1959 and 1965, and was appointed as the cultural counselor of the embassy of Chile in Beijing during 1971-72.
Yu Dianli, director of the Commercial Press, said the release of Rojas' work provided a good chance for Chinese to learn more about Chilean literature. He also hoped the two countries could have better communications by co-publishing literature in the future.