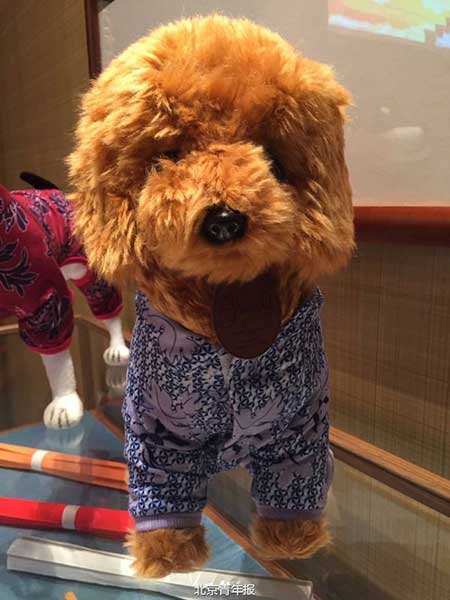 Coats for dogs on display during an innovation competition held by the Palace Museum in Beijing. [Photo/Sina Weibo]
After a series of myriad eye-catching culture products released by the Palace Museum, it has put its creativity on display again by promoting "dog coats" during an innovation competition in Beijing.
"There are not only cats but also dogs in the museum. The dogs also deserve our respect and they should be dressed as being naked is not good," said Shan Jixiang, director of the Palace Museum, at a news conference held by Ministry of Culture in May.
According to Shi, dogs were adored by the royal families in the Qing Dynasty (1644-1911) and got their own dresses. The coats on display at the competition were made based on drawings sketched by artists in the Qing Dynasty.
The coats have caught the public's attention widely, especially the pet-lovers, although the price and when they will be available hasn't been announced yet.
Earlier, products launched by the museum, such as animated emperor figurines and earphones in the shape of pearl necklaces, proved to be very popular and best-selling.