The car was parked between two walls with barely 5 centimeters of room between the doors and the walls in Harbin, Northeast China's Heilongjiang province. [Photo/Sina Weibo]
Driver parks between walls, climbs out through sunroof
It can be a challenge to find parking space in China, but some drivers take their creativity to the next level.
A driver got out of her car through the sunroof after parking her car between two walls. To get back into the car, she climbed through the trunk the next day. She was desperate as there is a severe shortage of parking space in the residential complex in Harbin, Northeast China's Heilongjiang province recently, Sina Weibo account of Shanghai Morning Post reported.
The 22-year-old woman, surnamed Zhao, had parked her car with only 5 centimeters' room between it and the walls, and under low light conditions in the evening.
Zhao said that she backed the car into the space by looking at rearview mirrors and with the help of a man who directed her to park in the narrow space, as the backup alarm was completely useless in such a tight space.
Zhao got her driving license three months ago.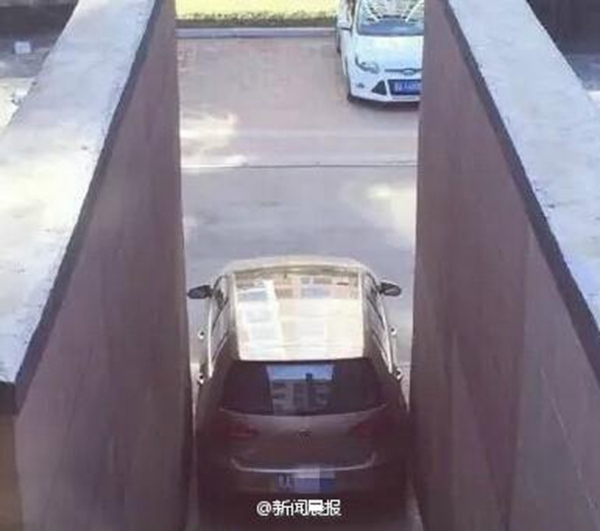 Zhao drives the car out from between the walls. [Photo/Sina Weibo]
That's all for today's trending, do check back tomorrow for more stories from around China!