In today's trending, a man amazes onlookers by spinning a basin on his fingertip – with his eyes closed, Baidu.com uses user data to track population density and a man shooting selfies stops a train.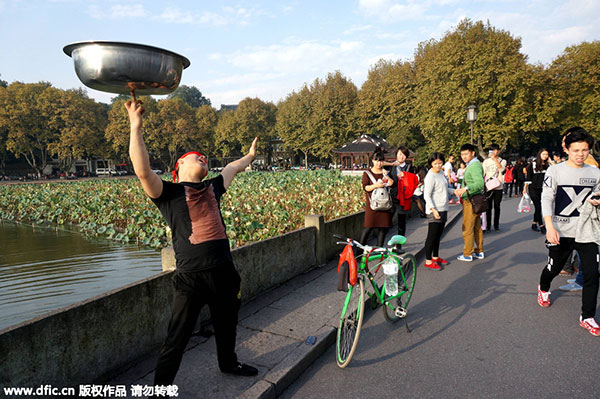 A man spins a basin with his eyes closed. [Photo/IC]
Man can spin a basin with eyes closed
A young man captured quite a bit of attention on a bridge over West Lake when he spinned a large-sized steel basin on his finger in Hangzhou, Zhejiang province on Thursday, dfic.cn reported.
He not only used just one finger to spin the basin, but did it with his eyes closed to a musical beat.
It is reported the young man works as a cook in a restaurant.
In our next story, big data helps Baidu spot vacant housing.