In today's trending, half-naked man pops out of giant box, couples tie the knot "in the buff", one man's homemade aircraft, and dogs are saved from slaughter by animal lovers.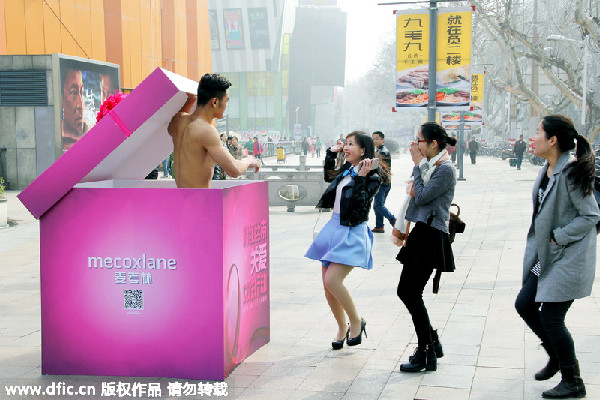 The sudden appearance of a half-naked male model scares a few passers-by on a street in downtown Nanjing, East China's Jiangsu province, March 21. [Photo/IC]
Jack in a box
A mysterious pink paper box stunned passersby in downtown Nanjing over the weekend, as curious people peered under the lid, only to be surprised by a handsome, half-naked young man.
The pleasant surprise was provided by a company raising awareness for breast cancer.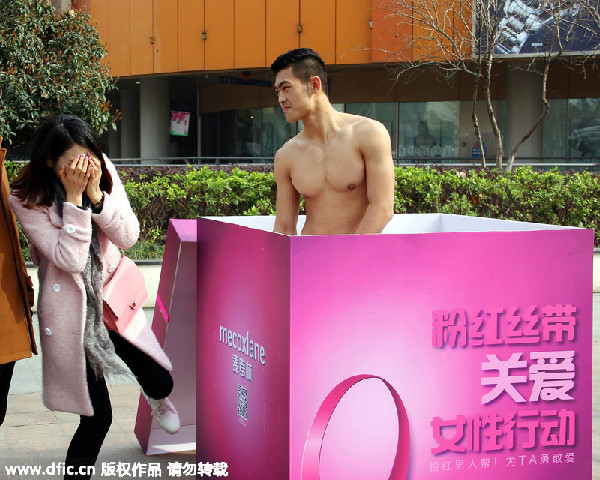 The sudden appearance of a half-naked male model scares a passerby on a street in downtown Nanjing, East China's Jiangsu province, March 21. [Photo/IC]