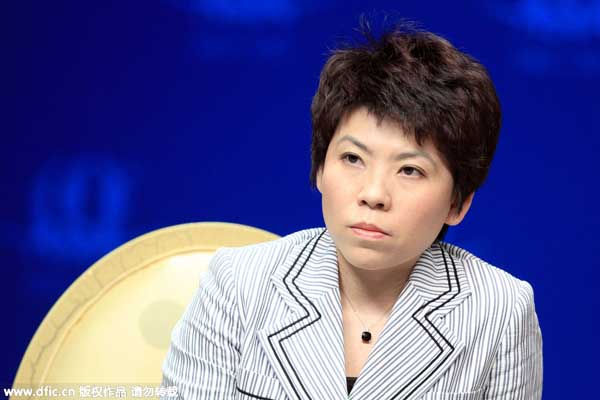 File photo of Deng Yaping, former Olympic champion table tennis player. [Photo/IC]
CHINA UNIVERSITY of Political Science and Law recently announced that Deng Yaping, a well-known Chinese Olympic table tennis champion, had joined the faculty. This provoked a storm of criticism, with many saying she lacked qualifications for such a role and the university was simply trying to cash in on her fame. The Beijing News rebutted such accusations:
All the criticism stems from Deng's specialty not matching the professional education promised by the university. The gap is just too wide.
But this is not Deng's fault. While the announcement was high profile, it is unclear what the university has invited Deng to do on campus.
Apart from her success in sport, Deng Yaping won academic honors in prestigious international universities. She was a graduate of Contemporary Chinese Studies in Nottingham University and a doctorate in land economics at Cambridge University. She also has impressive work experience in organizations, such as the International Olympic Committee, General Administration of Sport and People's Daily web edition. But the general impression is all of the achievements and abilities are irrelevant to political science and the law.
The university promptly replied to this saying, Deng's position at the university was in the physical education department, to "support the development of the sport of table tennis in the university." Thus Deng was hired not to teach the law, but to raise the level of the university's table tennis team, something she is well qualified to do.
In fact, people do not oppose the universities collaborating with celebrities. The controversy was due to the initial limited release of information.