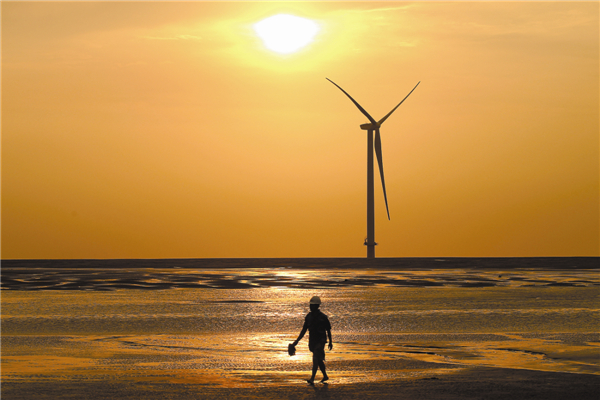 A wind farm at Rudong in Jiangsu province. China's installed wind power capacity had reached almost 63 million kilowatts by the end of 2012. [Photo by Xu Congjun / for China Daily]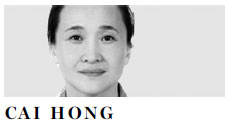 The Chinese government has announced new target of cutting pollution from coal-fired power plants by 60 percent by 2020.
By upgrading the plants, China aims for a reduction in raw coal use of around 100 million metric tons, which would help improve its own environment and help contribute to a better world.
During his stay in Paris for the climate talks, Chinese President Xi Jinping reiterated China's commitment to helping in the global struggle to limit the effects of climate change.
China's bid to reduce emissions means a big market for those countries, such as Japan, that are at the cutting edge of energy efficiency and environmental protection.
China and Japan have cooperated in this field for three decades. They launched an annual forum on improving energy efficiency and environmental protection in 2006, at which their officials, researchers and entrepreneurs put their heads together to find areas for cooperation. They signed 26 deals on saving energy and protecting environment on the eve of the Paris climate talks, increasing the number of projects to 259 in nine years.
If China wants to take a leading role in climate change and sustainable energy policy, it would do well to look at the lessons from Japan's experience.