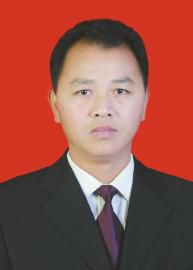 File photo of Xu Dayong
A piece of news on Wednesday touched people's hearts. After the death of a grassroots discipline bureau inspector in Sichuan province, it was found that his family's bank savings amounted to only 2,200 yuan ($344) and he had a housing mortgage loan of about 300,000 yuan.
Xu Dayong, a veteran discipline inspector in Zhaohua district of Guangyuan city, Sichuan province, died in a traffic accident in April. So did his wife. All his colleagues have said he was very honest and hardworking. He was honored as a model in Sichuan after his death.
Xu deserves the highest respect for his honesty. He led a life in sharp contrast to the rich "tigers and flies" (corrupt high-ranking and lower-level Party and government officials) who have been taken down in the nationwide anti-corruption campaign.
In more ways than one, Xu is a model for all Party and government officials. He had handled 25 big cases with his colleagues, which prevented economic loss of about 30 million yuan. Some people had tried to bribe him but always failed, although he could barely keep his pot boiling with his monthly salary of at most 3,000 yuan.
The local authorities are advocating officials to learn from him, and media are singing highly of him, because he resisted corruption in such a poor life.
However, Xu's sad story also indicates the necessity of improving grassroots officials' livelihoods. And it can't be more wrong if officials should prove their honesty by living in poverty.
Gone are the days when "the poorer" a person was, "the more glorious" he/she was considered. Late Chinese leader Deng Xiaoping, the architect of China's reform and opening-up, said "poverty is not socialism". And top leader Xi Jinping has said the Chinese Dream is a dream of the people and of serving the people, and everyone is entitled to a better life.
The recently concluded Fifth Plenum of 18th Communist Party of China Central Committee reiterated the importance of achieving the goal of xiaokang, or a moderately well-off society by 2020. And the country's leadership has vowed to lift the 70 million people out of poverty in less than six years.
Since honest, hardworking officials are part of the people. They, too, should share the fruits of China's economic and social developments. The "tigers and flies" should not tarnish the image of the far higher number of honest and hardworking officials, especially those serving at the grassroots level who are often overloaded with work but don't draw decent salaries. Many grassroots officials have to live in relative poverty, given on the high housing prices and other huge life costs.
For instance, reports, citing the payroll of 24 public servants aged between 26 and 59 years in Sichuan's Suining city, say the highest monthly salary drawn was 3,007 yuan, the lowest 1,726 yuan, with many getting barely 2,000 yuan.
Therefore, China should take immediate measures to improve the livelihoods of grassroots officials. Officials living in poverty are to be respected. But they too are entitled to a better life.