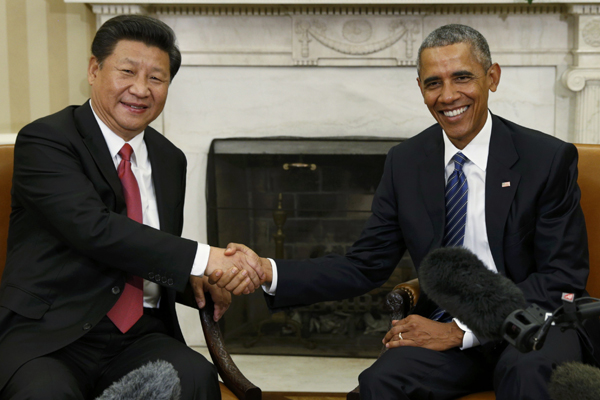 US President Barack Obama (R) welcomes Chinese President Xi Jinping in the Oval Office of the White House in Washington September 25, 2015. [Photo/Agency]
The Center for Strategic and International Studies in Washington held a talk on Tuesday to explore the emerging US security partnerships in Southeast Asia with focus on Myanmar, Vietnam and Indonesia. As the talk continued, it became clear such security partnerships are aimed at China, not countries like the Democratic People's Republic of Korea.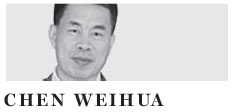 China has always followed a foreign policy of non-alliance. That is why when the Barack Obama administration made strengthening the US' security alliance its top priority in its "pivot to Asia" strategy, he raised China's concerns because there is little doubt that Washington's strategy is aimed at Beijing.
China's Foreign Ministry has termed the US security alliances a "Cold War legacy". Even some other countries feel it is unfair for the US to use its alliances against non-aligned countries. Despite Washington's partisan-divide, its move to bolster security alliances seems to have support. For instance, the US is trying to build an alliance of convenience with Vietnam, a country with which it has little in common in terms of values and political systems, except that Vietnam has a maritime dispute with China.
China is not likely to change its non-alliance policy anytime soon, but Yan Xuetong, dean of the Institute of Modern International Relations at Tsinghua University, has long advocated that China change its foreign policy and develop its own alliances.
Ina recent article titled "China-US Competition for Strategic Partners", Yan has argued that to become a superpower like the US, China needs a new strategy that fully embraces genuine alliances, and not just so-called strategic partnerships.