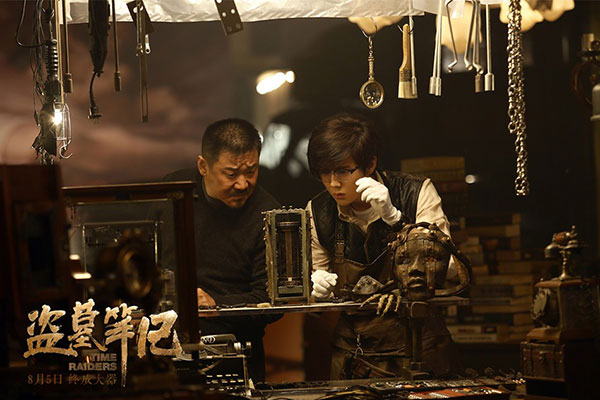 Poster of "Time Raiders".[Photo/Mtime]
Domestic suspense release "Time Raiders" soared to the top of the Chinese box office, earning 480 million yuan ($72.1 million) in its debut weekend, China Film News reported Tuesday.
Universal Pictures' "The Secret Life of Pets" stood in second place with 195 million yuan in sales in its first week in Chinese theaters.
"Skiptrace" dropped to third place after two weeks of leading the box office. The action comedy, starring Jackie Chan, has raked in 851 million yuan since its release on July 21.
Domestic romance "Sweet Sixteen" landed in fourth place, with 95 million yuan in sales in its debut weekend.
Rounding out the top five was domestic fantasy "League of Gods," which has grossed 280 million yuan since hitting screens on July 29.