Silk Road International Film Festival to be held in September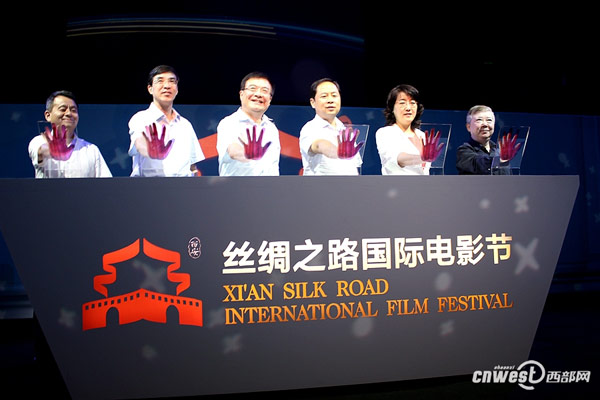 The 50-day countdown ceremony to the start of the 3rd Xi'an Silk Road International Film Festival began at the Xi'an Concert Hall on Aug 1, 2016. [Photo/cnwest.com]
The 50-day countdown ceremony to the start of the 3rd Silk Road International Film Festival was held Monday in Qujiang New District, Xi'an. Liang Gui, standing committee member of the Shaanxi Provincial Party Committee and director of Shaanxi Provincial Publicity Department, attended the ceremony with 300 guests from the festival's executive committee and film circle. The festival, scheduled for Sept 19 to 23, will be organized this year by the Administrative Committee of Qujiang New District in Xi'an, and co-sponsored by the State Administration of Press, Publication, Radio, Film and Television of China, Shaanxi Bureau of Press, Publication, Radio, Film and Television, and Xi'an municipal government.
This year's festival has adopted the theme, "Film in Development, Culture in Diversity", and has designed seven activity units: the opening ceremony, film selecting, film screening, film forum, film marketing, "One Belt, One Road" Cultural Performance and the award closing ceremony.
The film screening unit will show excellent domestic and foreign films at cinemas, communities and universities. The forum unit will hold characteristic forums, which are themed "The idea of International Films' Development", "Art and Technology Communication", "VR Technology" and "Film and the Silk Road". The marketing unit will concentrate on film demonstration, promotion, transaction, and communication, while the "One Belt, One Road" Cultural Performance unit will showcase various art performances around the city of Xi'an.
The festival will promote cultural communication and cooperation as an international platform for film exchange and trade as well as spread of the influence of Chinese cinema.