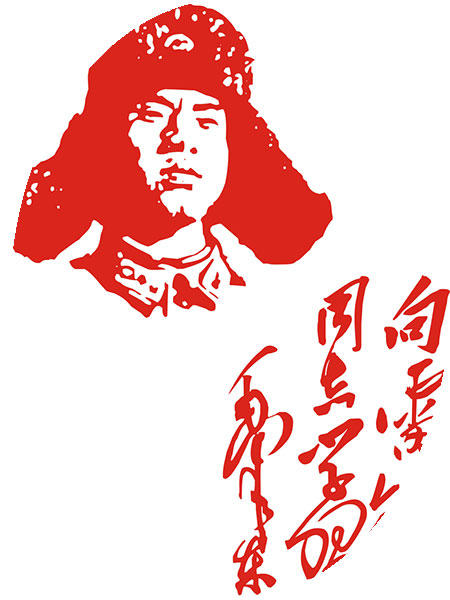 "Learn from Lei Feng" day was initiated by former leader Mao Zedong in 1963. [File photo]
In China, Lei Feng is more than just a name.
On the one hand, he is hailed as a cultural icon, symbolizing selflessness, modesty, and dedication. His name creeps into songs and films; his imagery can be found on cups, t-shirts, and bags. On the other hand, he is recognized by some as a comrade icon shaped by party propagandists and that he is built up to be an industrious and generous man who is always ready to serve the country and its people.
Whichever claim is speaking the truth, Lei has indeed made an impression on the society since 1963, when "Learn from Lei Feng" day (March 5) was initiated by former leader Mao Zedong. Last June, a magazine entitled Lei Feng was founded to promote the Lei Feng spirit.
Tomorrow is "Learn from Lei Feng" day. The day features a series of activities which are expected to blossom around the nation, promoting kindness to honor the 22-year-old young man who died in 1962 while serving in the army base in Northeast China.
Why should we do good things for the society? How can every one of us contribute to make the society a better place? Is it better to help society in a humble or a flamboyant way? Should we expect reward from the acts themselves?
Let's see what people from all walks of life have to say about it.