Shanghai Restaurant Week offers discounted dining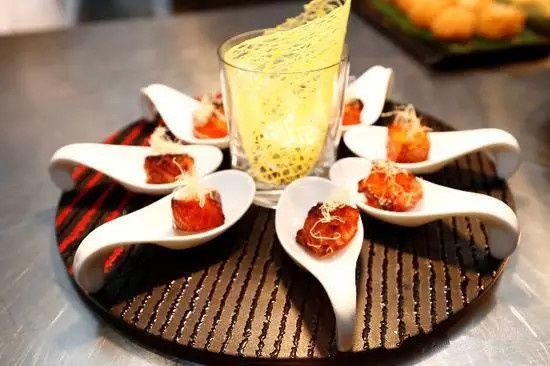 Most of the restaurants participating in Shanghai's restaurant week offer Western-style cuisine, rather than local fare. [File photo]
Restaurant Week is a commonplace in the US, but it is relatively new in China. From Shanghai, it has now been taken up in five other cities, with 400 restaurants participating this year.
Christopher Pitts brought his cooking skills to Shanghai six years ago, and now runs a European-style restaurant near the Bund. As a high-end restaurant, the average price at Pitts's place is more than 400 yuan per person per meal, much higher than the local standard. So, to make sure everyone knows how good the food is, his restaurant has participated in Shanghai's Restaurant Week for the past three years.
"We decided to do it because it's just a good event for some of the guests who wouldn't try the restaurants because they are intimated by the location or the pricing," Pitts said.
"Rather than looking at this as a way just to make revenue, it's more like a marketing tool. It's there you get your name out, your dishes, and restaurant experience to people who want to come."
China's restaurant week has been an annual event in Shanghai since 2009. It takes place twice a year, once in March and once in September. Lasting for the whole week, the event offers special discounts: 128 yuan for a three-course lunch and 258 for dinner, much less than the normal charge. One steak house, for example, offers for 258 yuan a six-course dinner that normally would cost 40 percent more.
The event has now expanded to Beijing and some second-tier cities such as Hangzhou and Suzhou. Chefs who want to join the event pay 4,000 yuan to the organizer, Dining City. The man in charge of the event says he wanted to start up in Shanghai to give restaurants here a chance to show off.
"There were not many marketing channels for restaurants. Restaurants do want to expose themselves, to big crowds, to new guests. There were not many platforms at that time, so I thought if I can start this in Shanghai, it will be a big success," said Onno Schreurs, founder of Dining City Asia.
Most of the restaurants participating in Shanghai's restaurant week offer Western-style cuisine, rather than local fare. And while they say they are offering discount menus, they are still more expensive than many would be willing to pay.
Dining City says 90 percent of the patrons are new and that the restaurants are not relying on the event to make money, but more as a tool to promote themselves. At that, they are succeeding.