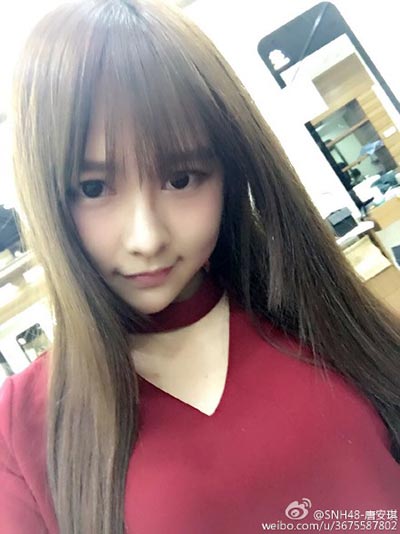 Tang Anqi. [Photo/Weibo]
Tang Anqi, a member of Chinese idol girl-group SNH48, is suffering burn injuries after an accident on Tuesday.
The group's agent updated Tang Anqi's current condition, saying she has awakened but her life is still not out of danger.
The hospital reveals the singer has suffered burn injuries to about 80 percent of her body.