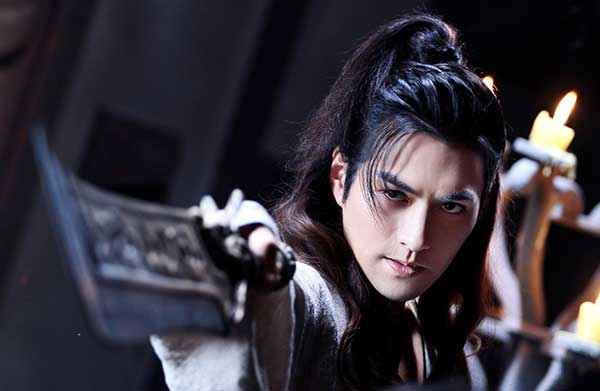 Actor Yan Yikuan stars as the title character in the new 42-episode series Xiao Shiyi Lang.[Photo provided to China Daily]
For Western readers with an interest in Chinese martial arts novels, Gu Long ranks alongside Louis Cha.
Now, around 30 years since Gu Long died, a TV series adapted from his early classic The Eleventh Son is making waves on the country's small screens.
Xiao Shiyi Lang, a 42-episode series starring veteran actor Yan Yikuan as the title character, has begun showing on Beijing Satellite Channel and several streaming-video sites since Feb 9, the second day of the Chinese Lunar New Year.
In the original tale, which Gu Long first wrote as a screenplay in 1969 and developed into a novel later, the orphan martial artist Xiao is in love with a married woman. But this bit is changed in the TV series. Here, the married woman is portrayed as engaged to be married.
Yan says in an interview with China Daily that the tweak was done as extramarital love remains a sensitive subject on Chinese screens.
He says the protagonist's role, which resembles youth in modern-day China, will allow TV audiences to find links between ancient figures and their own lives.