Eating sweet potatoes
Many Chinese believe that the best food during White Dew is sweet potatoes. In the old days, the peasants had the custom of eating sweet potato on the first day of White Dew.
Besides being the No.1 vegetable against cancer, according to Chinese medicine, sweet potato can nourish the spleen. It can prolong life and reduce the risks of disease.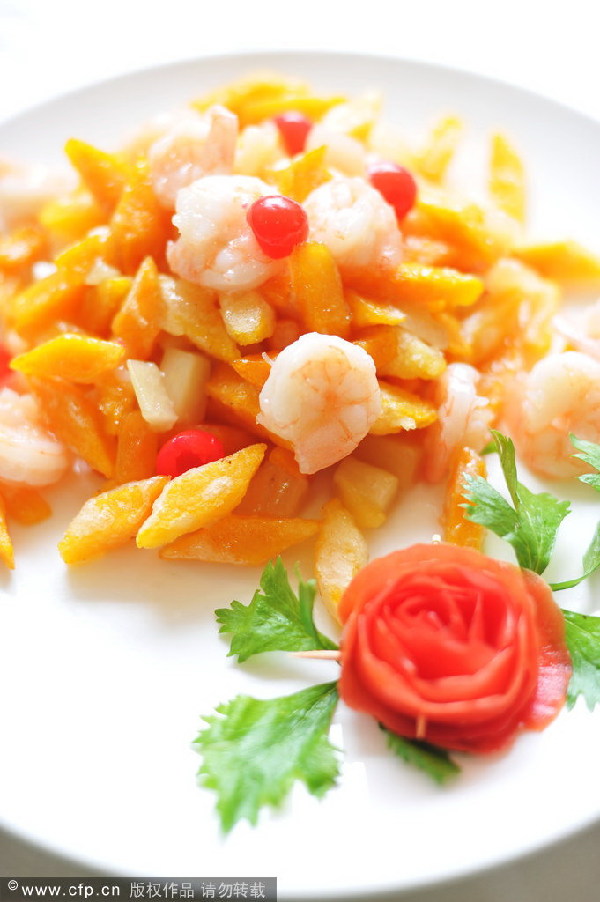 Stir-fried sweet potatoes with shrimp meat, Tianjin, July 8, 2013.[Photo/CFP]