Profile: Xi Jinping and his era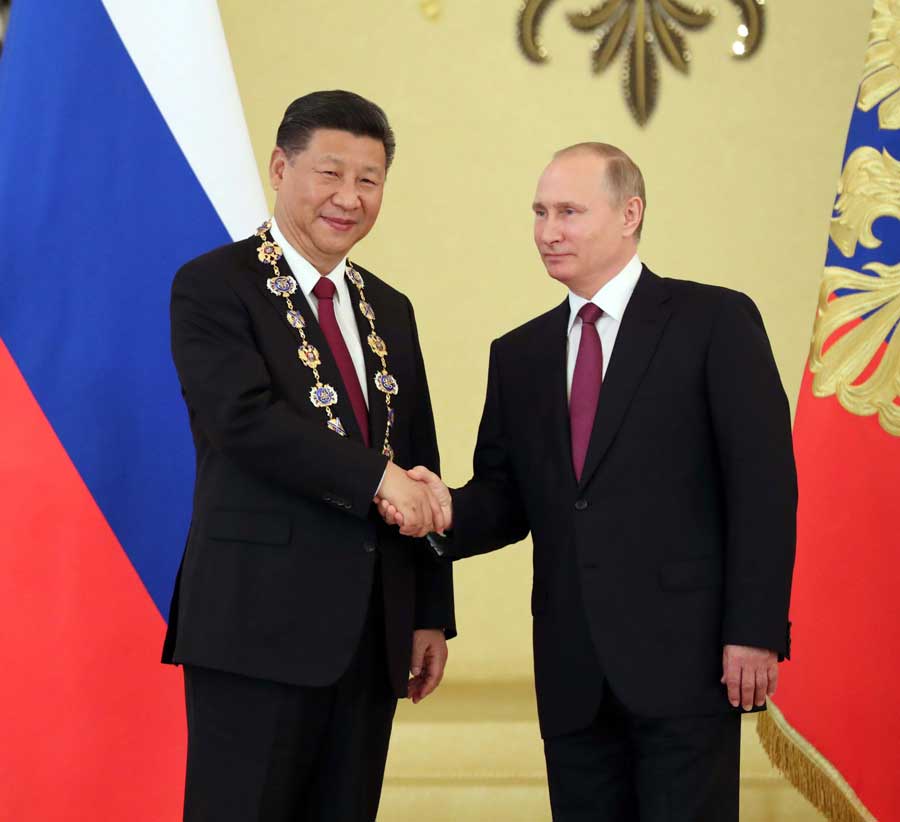 Xi Jinping is awarded by his Russian counterpart Vladimir Putin the highest order of Russia, or the Order of St. Andrew the Apostle the First-Called, after their talks in Moscow, Russia, July 4, 2017. [Photo/Xinhua]
German newspaper Handelsblatt commented that the Chinese president was advocating a more just globalization in his speech. At Davos, the leader of the world's biggest Communist Party would become the biggest advocate for free trade.
Advocating shared growth through discussion and collaboration in global governance, Xi pushes for a more just and reasonable international order, and proposes upholding justice while pursuing shared interests.
He wants new thinking on common, comprehensive, cooperative, and sustainable security; open, innovative, and inclusive development that benefits everyone; and cross-cultural exchanges characterized by harmony within diversity, inclusiveness, and mutual learning.
These concepts were to the fore at the BRICS Summit in Xiamen, the G20 Hangzhou Summit, the 22nd APEC Economic Leaders' Meeting in Beijing, the Fourth Summit of the Conference on Interaction and Confidence Building Measures in Asia held in Shanghai, and other international podiums.
In the past five years, Xi has visited 57 countries and major international, regional organizations covering five continents; a combined travel distance equal to circling Earth 14 times. According to protocol officials at the Ministry of Foreign Affairs, his schedules for overseas visits are always tight and busy with one event closely following another.