Profile: Xi Jinping and his era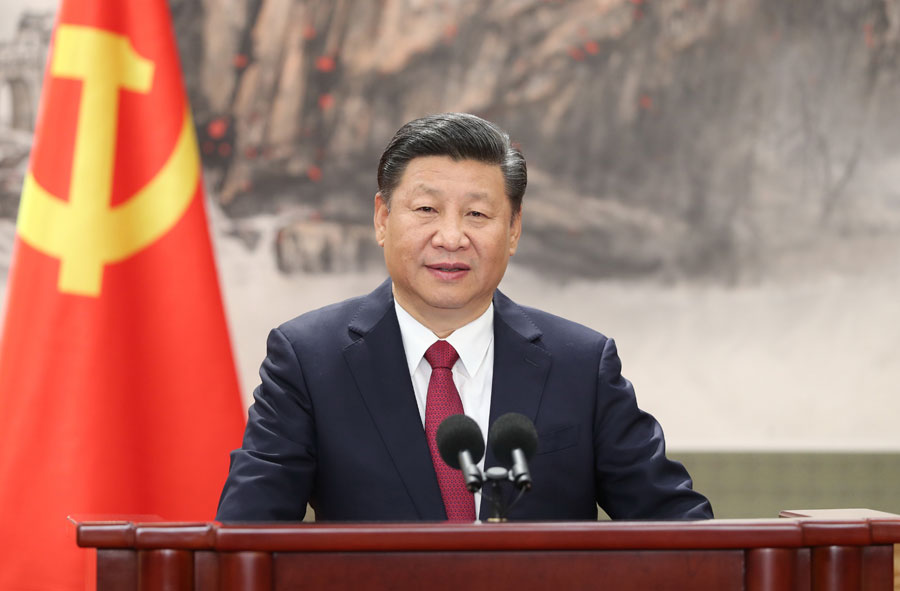 Xi Jinping speaks when meeting the press at the Great Hall of the People in Beijing, Oct 25, 2017. Xi Jinping and other newly-elected members of the Standing Committee of the Political Bureau of the 19th Communist Party of China Central Committee Li Keqiang, Li Zhanshu, Wang Yang, Wang Huning, Zhao Leji and Han Zheng met the press on Oct 25.[Photo/Xinhua]
At the first plenary session of the 19th CPC Central Committee on Oct 25, Xi was re-elected general secretary of the CPC Central Committee for a second term, a reflection of the will of the entire CPC. Media and observers, at home and abroad, see Xi as the right man to lead China from being "better-off" into a great modern country.
In 1949, Mao Zedong announced the founding of the People's Republic of China, marking the end to a century of humiliation at the hands of foreign aggressors. Deng Xiaoping, who put forward the reform and opening-up policy, then paved the way for the nation to become rich.
The coming five years between the 19th and the 20th Party Congress is the period in which the timeframes of the Two Centenary Goals will converge, Xi said when presenting the new CPC central leadership to the press.
"Not only must we deliver the first centenary goal, we must also embark on the journey toward the second," he said, promising to work diligently to "meet our duty, fulfill our mission and be worthy of CPC members' trust." He stressed that Chinese Communists "must always have a youthful spirit, and forever be the servants of the people, the vanguard of the times and the backbone of our nation."