Profile: Xi Jinping and his era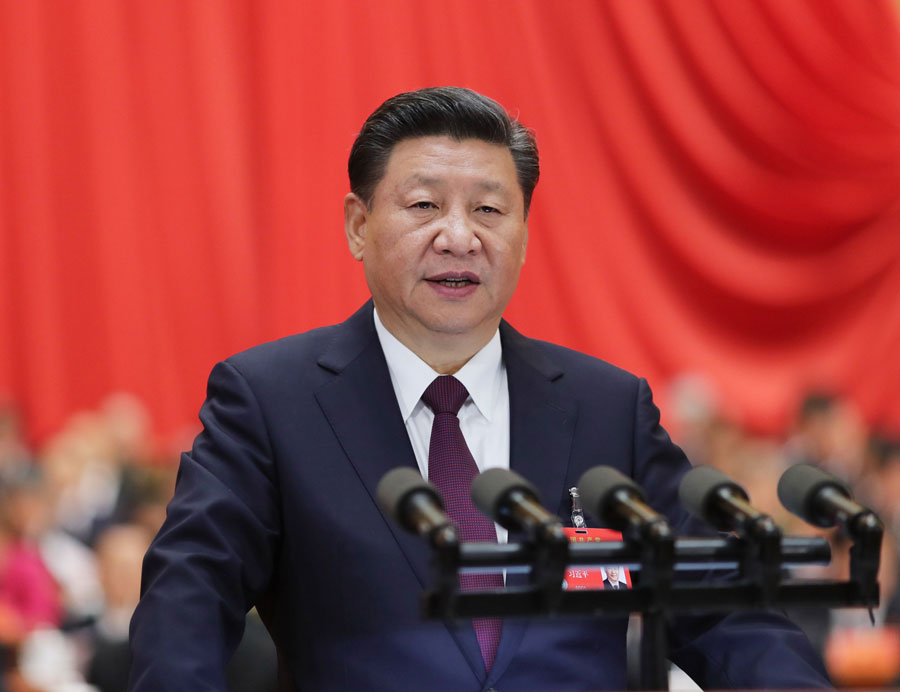 Xi Jinping delivers a report to the 19th National Congress of the Communist Party of China (CPC) at the Great Hall of the People in Beijing, Oct 18, 2017. [Photo/Xinhua]
BEIJING - On the morning of Oct 18, Xi Jinping, standing behind a lectern in the Great Hall of the People, delivered a report to the 19th National Congress of the Communist Party of China (CPC). The 32,000-character report, the most significant of its kind in recent decades, drew more than 70 rounds of applause from delegates.
In the report, Xi said socialism with Chinese characteristics had crossed the threshold into a new era.
"This is a new historic juncture in China's development," he stated.
The report has been translated into 10 foreign languages. Most of the translators and foreign linguists involved used the word "powerful" to describe their first impressions. "I was absorbed the first time I read it. I read from morning till midnight, even forgetting to have meals," said linguist Olga Migunova from Russia.
US expert on China studies and chairman of the Kuhn Foundation, Robert Lawrence Kuhn, said that with this political report and the congress, Xi, who is the core of the CPC Central Committee and of the whole Party, sees China as standing at a new historic starting point.