Profile: Xi Jinping and his era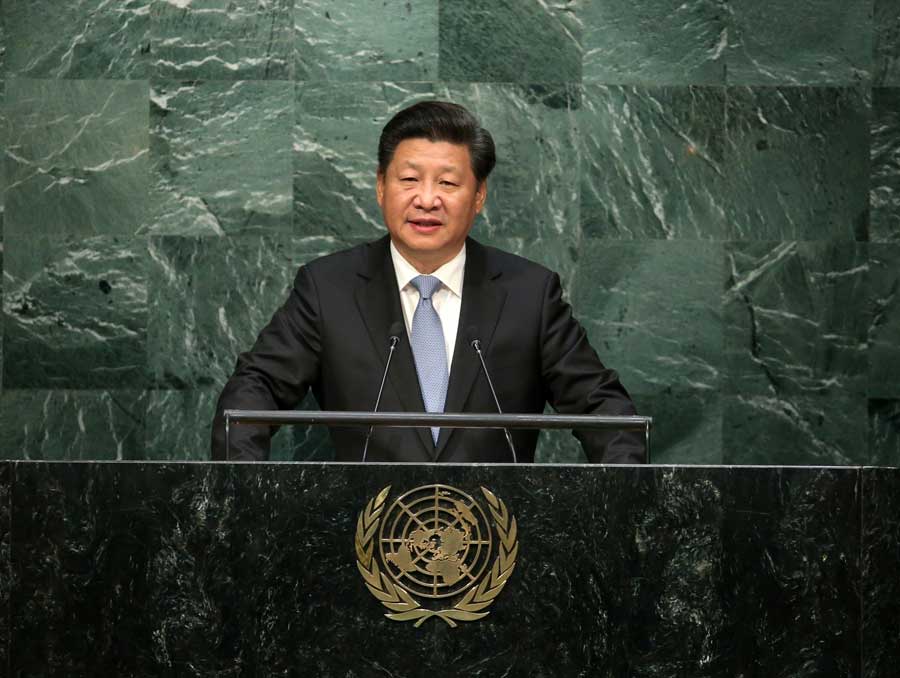 Xi Jinping addresses the general debate of the 70th session of the United Nations General Assembly at the UN headquarters in New York, Sept 28, 2015.[Photo/Xinhua]
A world leader
In January 2017, President Xi went to Geneva, a place that has long been witness to the development of China's diplomacy, and delivered the speech "Work Together to Build a Community of Shared Future for Mankind." In 47 minutes, Xi won more than 30 rounds of ovation. At key parts of his speech, almost every sentence was greeted with applause.
He described this community of shared future as an open, inclusive, clean, and beautiful world with lasting peace, universal security, and common prosperity.
UN Secretary-General Antonio Guterres said that the United Nations would join China in promoting world peace and development, and in realizing the goal of a community of shared future for mankind.
In February, the 55th UN Commission for Social Development (CSocD) approved a resolution that called for more support for economic and social development in Africa by embracing the spirit of building "a human community with shared destiny."
It was the first time that a UN resolution incorporated the important Chinese concept.