The stories that made our year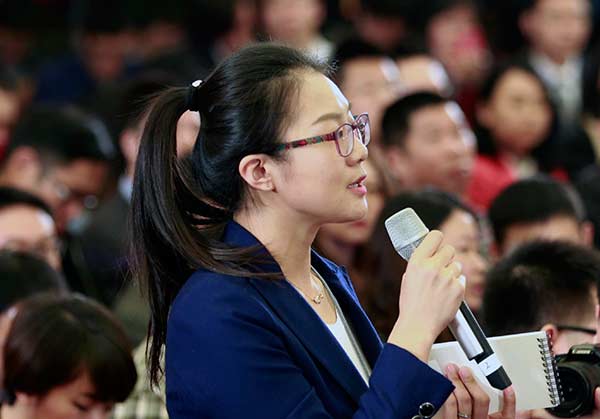 Cao Yin
Justice at last


By CAO YIN

My story of 2016 came as the year drew to a close. It featured Zhang Huanzhi, a Hebei province native who spent more than 20 years attempting to clear her dead son's name, and finally succeeded.
In 1994, Zhang's son, 21-year-old Nie Shubin, was executed after being convicted of rape and murder. Shortly after the execution, Zhang, who refused to believe that her son committed the crimes, appealed the verdict in the hope of quashing the conviction.
The case returned to the public eye in 2005, when a man named Wang Shujin was arrested for an alleged rape and murder.
While in detention, Wang confessed that he had committed the crimes that cost Nie his life.
Following the confession, the judicial bodies in Hebei reopened the investigation into Nie's case.
In December 2014, the Supreme People's Court, China's top judicial body, ordered the Shandong Provincial High People's Court to reinvestigate the case.
In June, the top body ordered a junior chamber, the Second Circuit Court in Shenyang, capital of Liaoning province, to retry the case.
On Dec 2, Nie's conviction was quashed and his name was cleared, 21 years after his execution.
Zhang wept as the judgment was announced, and shouted: "I've been hoping for this day for a long time, but it won't bring my son back."
Watching the weeping mother in the public gallery of the court, I was unable to hold back my tears.
The appeal and retrial process were devastating for the 72-year-old because appealing a verdict in China's courts is a time-consuming and often heartbreaking process.
When Zhang explained in a trembling voice that her more than two decades of effort had been worth it, I felt the deep love a mother has for her child, and marveled at her persistence.
It was not the first time I had witnessed a ruling being announced, but it was the first time I had felt so nervous about the outcome.
I have covered China's legal scene for more than six years, and I always tell myself not to be easily touched or affected by interviewees, because one needs a clear, calm head to write their stories.
But when the ruling was read out, I forgot my golden rule because Nie's pardon was a moment of validation for Zhang.
Having met and interviewed the family several times, I was pleased and relieved that justice had been done, even so late in the day.
I will remember that moment forever.
It will inform my work as I follow China's attempts to build a truly strong legal system that will allow wrongful convictions to be overturned with more speed.

Editor's picks

Copyright 1995 - . All rights reserved. The content (including but not limited to text, photo, multimedia information, etc) published in this site belongs to China Daily Information Co (CDIC). Without written authorization from CDIC, such content shall not be republished or used in any form. Note: Browsers with 1024*768 or higher resolution are suggested for this site.
Registration Number: 130349