The stories that made our year
China Daily's reporters look back at the events that moved them most in 2016.
PLA adapts to face the future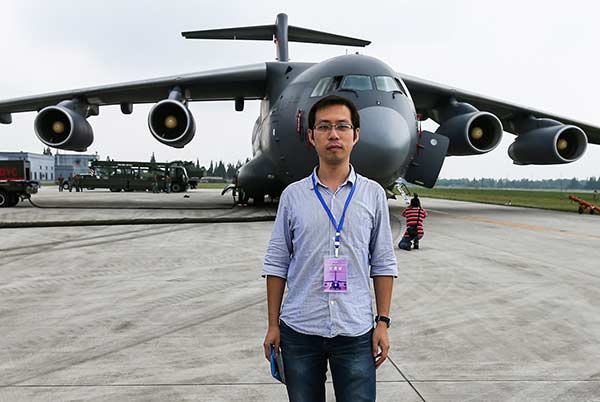 Zhao Lei
By Zhao Lei
This has been a busy year because I travelled extensively and wrote nearly 200 stories. Looking back, though, it feels as though I only wrote about two subjects-China's ongoing military reform and the country's space program.
The People's Liberation Army, the world's largest fighting force by numbers, spent 2016 reshaping its top command bodies-dismantling the general staff headquarters, the general political department and two other top authorities and establishing 15 new organs directly under the Central Military Commission. It also restructured its regional command systems, and ground and missile forces.
The PLA established a new branch dedicated to space, cyber and electronic warfare, and founded logistic support units.
These moves were just part of an unprecedented reform, with more measures to be rolled out in the coming years.
I feel lucky to be witnessing the remaking of China's armed forces, because as a military enthusiast I understand that the PLA will only become stronger if it can eradicate deep-rooted corruption and change its antiquated structure.
Along with the reform, the PLA has some of the world's best weapons, including the J-20 stealth fighter jet and the Y-20 strategic transport plane.
I am positive that the DF-41 intercontinental ballistic missile is not far from being delivered and coming into service as a powerful game changer for the PLA.
In the past 12 months, China has launched two new-generation carrier rockets. One of them, the Long March 5, is the second-most-powerful rocket in the world, only after the United States' Delta IV Heavy.
The nation also sent two astronauts on a month-long mission in the new Tiangong II space lab to pave the way for a permanent manned space station, which is expected to be the world's only space station in 2024.
I am certain that in years to come when I recall 2016, I will definitely feel proud that I watched every important step in the progress of China's space program and described the process to the world.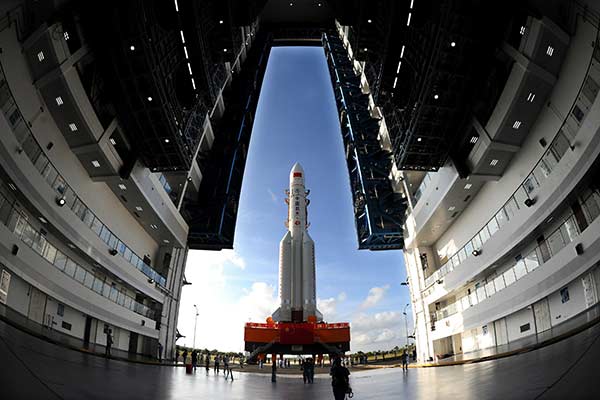 The Long March 5 carrier rocket is prepared before its launch on November 3.Sun Hao / Xinhua

Editor's picks

Copyright 1995 - . All rights reserved. The content (including but not limited to text, photo, multimedia information, etc) published in this site belongs to China Daily Information Co (CDIC). Without written authorization from CDIC, such content shall not be republished or used in any form. Note: Browsers with 1024*768 or higher resolution are suggested for this site.
Registration Number: 130349