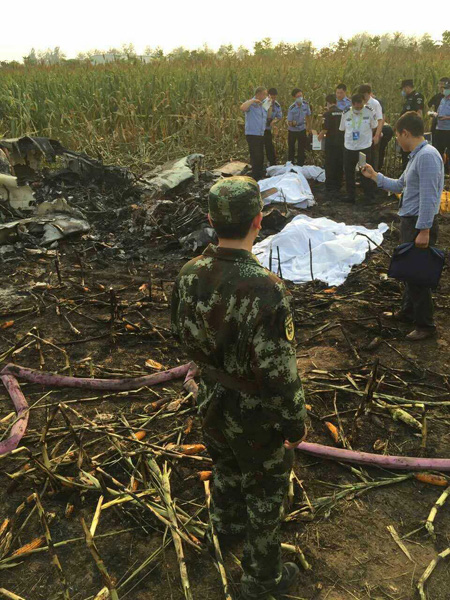 Four people were found dead at the crash site on September 15, 2016. [Photo/Chinanews.com]
A light aeroplane crashed to the ground during a flight show in Shijiazhuang, North China's Hebei province, on Thursday afternoon. The pilot and three passengers died in the accident. No casualties were found on the ground.
After completing the flight show, the plane crashed into a farm south of the runway. Firefighters, police and medics were on the scene immediately and evacuated the public.
The cause of the crash is under investigation.
The flight show is held in Luancheng airport between September 13-16. As well as aerobatics performances at the show, it provides opportunities for people to experience flying and interactive activities.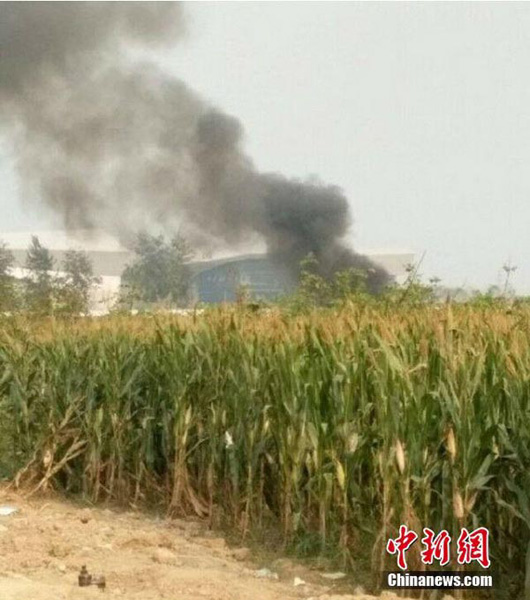 The dark smoke from the plane's crash in Shijiazhuang, capital of North China's Hebei province, on September 15, 2016. [Photo/Chinanews.com]