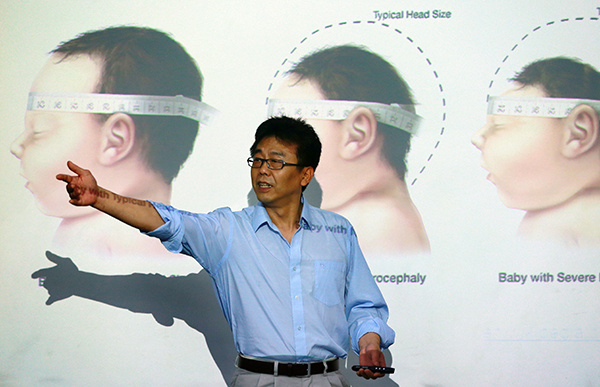 Researcher Xu Zhiheng explains findings of a Chinese team studying the Zika virus in Beijing on Wednesday. [Photo by Zou Hong/China Daily]
BEIJING - The first imported case of Zika virus infection in Beijing was reported on Sunday, the capital's health and family planning commission said in a statement.
The patient, a 29-year-old female from eastern Shandong Province, developed a skin rash and a fever in Venezuela on May 11 local time and returned to China on May 13 Beijing time.
She was tested positive for the virus on Sunday and is currently receiving treatment in hospital.
But experts from the commission said further spreading of the disease in Beijing is relatively low.