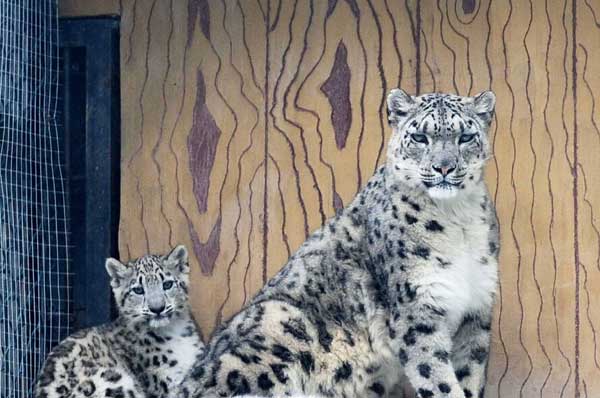 Snow leopards, the first class protected animals, is endangered in China. [Photo/Xinhua]
The lack of basic information about the status of endangered snow leopards in China is hampering effective efforts to protect the species, according to a Chinese researcher and conservationist.
A report by the World Wide Fund for Nature shows that China still boasts by far the largest population of the animal, also known as the "ghost of the mountains".
Snow leopards roam over 137,846 square kilometers of Chinese territory, but only about 12 percent of this area has been covered by research.
Gao Yufang, executive director of the Everest Snow Leopard Conservation Center in the Tibet autonomous region, said, "We require not only scientific investigations, but more interdisciplinary research to understand the social and policy underpinnings of snow leopard conservation."
There are between 2,000 and 2,500 snow leopards in China, Gao said.
Conservationists in China have called for a national survey to be conducted on snow leopards to provide a basis for their research.
On Friday - International Snow Leopard Day - WWF International issued a report that said more than a third of the snow leopard's habitat could become unsuitable for the animals if climate change is not checked.
Warmer temperatures could see the tree line rising on mountains and farmers planting crops and grazing livestock at higher altitudes, squeezing the remaining snow leopards into smaller areas.
There could be as few as 4,000 snow leopards left in Central Asia's high mountains - and their numbers are continuing to fall.
Increased habitat loss and poaching are among the factors that have contributed to a 20 percent decline in the population in the past 16 years and left the species under grave threat in many places. Unchecked, climate change will exacerbate these threats and the species could die out.