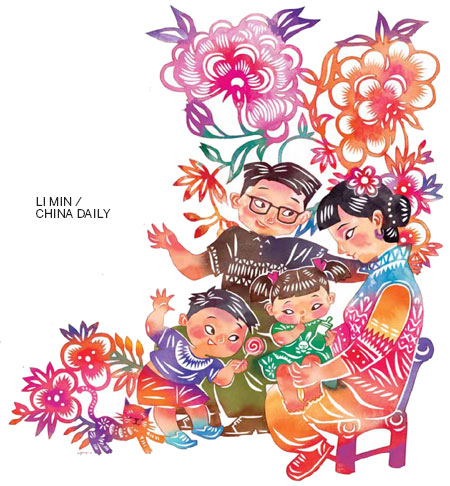 Current data are not encouraging.
"More than 50 percent of the population now lives in urban areas," Wang said. "The census reported the average number of children born in cities as 0.7 percent - not even one child per woman."
Back in Zhoushan, Le and Zhou are coy about discussing their finances and divulging details about whether both will continue working full time as real estate agents after the birth of their second child.
Slightly embarrassed at the attention, they seem bemused by the thought that their baby might represent a first among China's 1.3 billion people.
For Zhou, it's not about statistics or changes in demographics. A simple equation is all that matters: "We wanted to have a second because we love children," she said. "And I think one is not enough."
Contact the writers at josephcatanzaro@chinadaily.com.cn, yanyiqi@chinadaily.com.cn and liaoxue@chinadaily.com.cn
Geng Lili contributed to this story.