Every summer, beer becomes the drink of choice for both Chinese and expats. With the kick off of football World Cup, experts predict that beer consumption is set to increase after witnessing a decline in sales in recent years. In a sign that people the world over love beer, the top 10 brewing companies span the globe, from North America to Europe to Asia.
Let's take a look at top 10 beer companies in the world.
No 10 Kirin
Tokyo-based Kirin Brewery Company produces two iconic Japanese brands: Kirin Lager and Ichiban Shibori. It holds a 2.5 percent global market share. Kirin is the top beer manufacturer in Japan, serves many markets overseas, and is the number one exporter of Japanese beer to the US.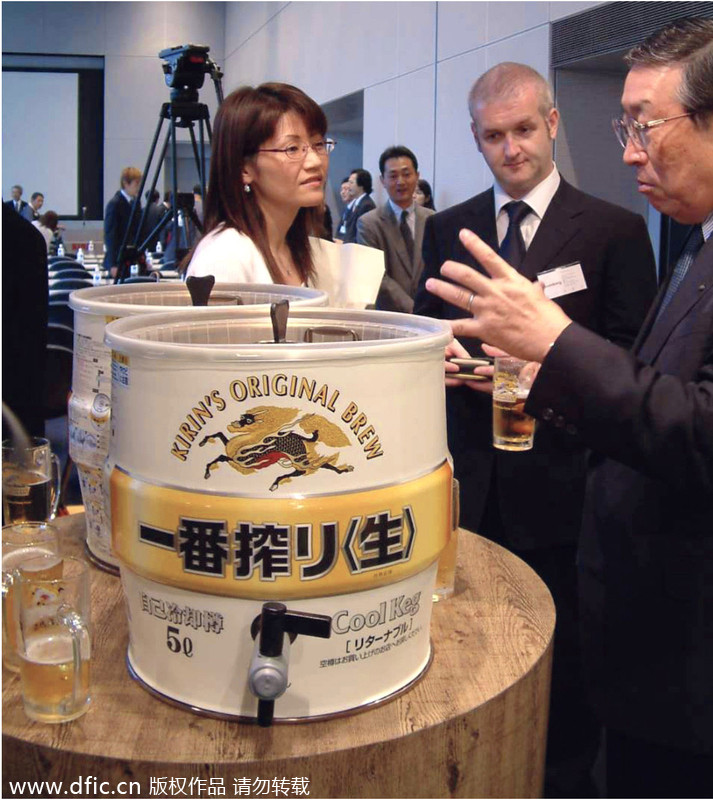 President Koichiro Aramaki (R) explains about a draft beer product contained in a self-cooling keg that does not use electricity or cooling devices at a media briefing in Tokyo on June 24, 2003. [Photo/IC]