With more and more Chinese companies flocking to the United States for initial public offerings (IPOs), this year will probably be the season of the Chinese IPOs. So far, nine Chinese companies have already gone public in the US.
1. Zhaopin
On June 12, Zhaopin Ltd went public on the New York Stock Exchange, raising $75.7 million.
Zhaopin, China's most popular Internet job site, founded in 1994, is a leading online-based employment recruitment platform in China. Operating out of its Beijing headquarters, the company offers services to more than 75 million registered users in China.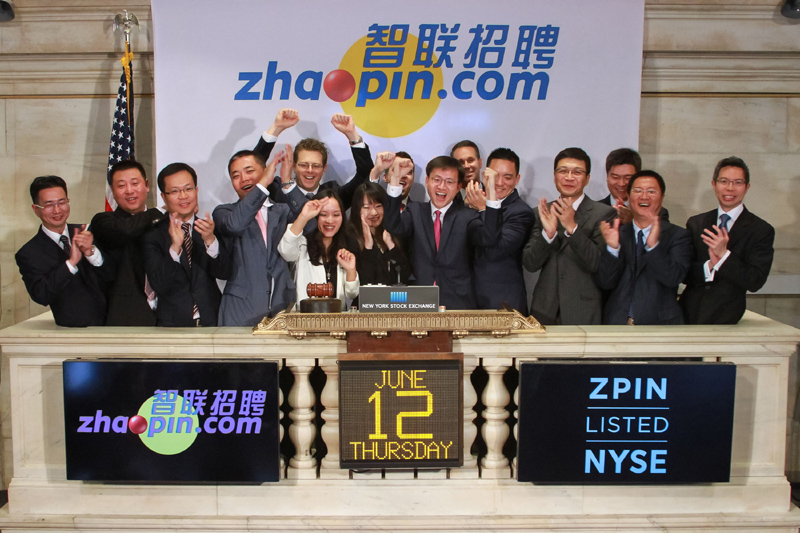 Members of Zhaopin Ltd's leadership team ring the Opening Bell at The New York Stock Exchange on June 12, 2014 in New York. [Photo/Provided To China Daily]