5. Cheetah Mobile
On May 8, Cheetah Mobile Inc raised $168 million from its initial public offering on the Nasdaq Stock Market.
Beijing-based company Cheetah Mobile was founded in October 2010 and was formerly known as Kingsoft Internet Software Holdings Limited until March when it changed to the current name.
Cheetah Mobile provides various applications to its global users, such as junk file cleaning, memory boosting and privacy protection application Clean Master, Internet security application Duba Anti-virus, as well as safe Internet browser Cheetah Browser. It systems are used in smartphones and personal computers.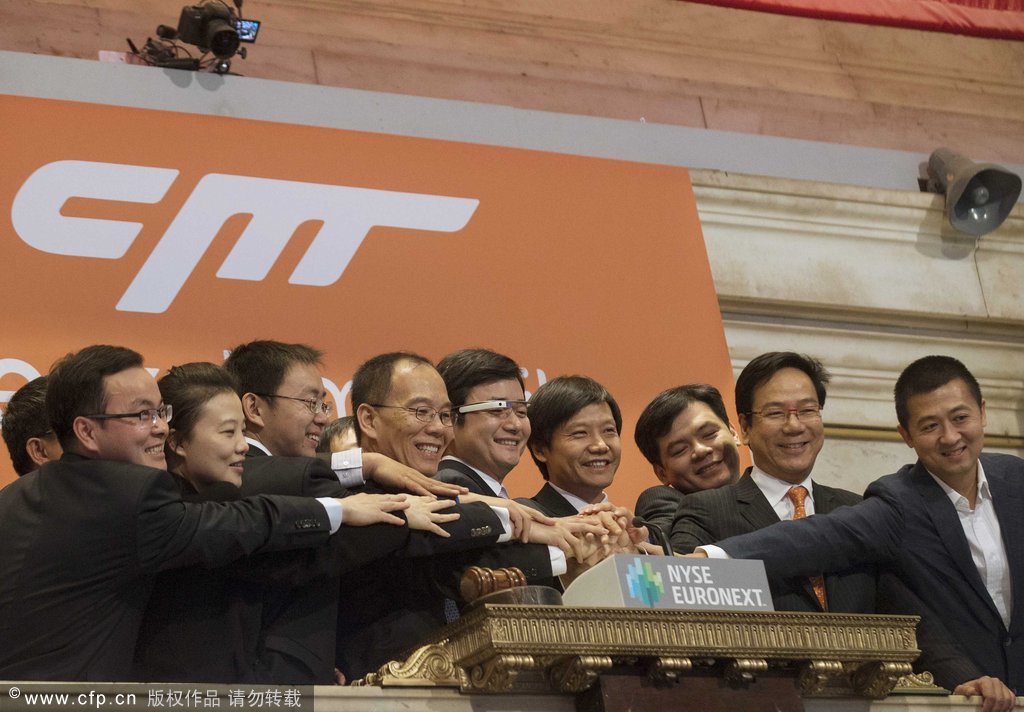 Members of Cheetah Mobile's leadership team ring the opening bell at the New York Stock Exchange May 8, 2014.[Photo/CFP]