With the gaming industry witnessing a huge jump in market share around the world, it is no surprise that game manufacturers are rushing to go public.
Let's take a look at 10 biggest initial public offerings (IPOs) scored by game makers in the world, according to Sina.com quoting Bloomberg News.
Among the top 10 positions, companies from China occupy four. With more than 338 million Chinese players in 2013, it is not an unexpected result.
No 10 Beijing Perfect World Network Technology Co Ltd
Beijing Perfect World Network Technology Co Ltd is a leading developer and operator of online games in China. Founded in 2004, it has released online games like Perfect World, My Own Swordsmen and the Perfect World International Version. In 2007, it listed its first IPO on the Nasdaq.
Funds raised: $217 million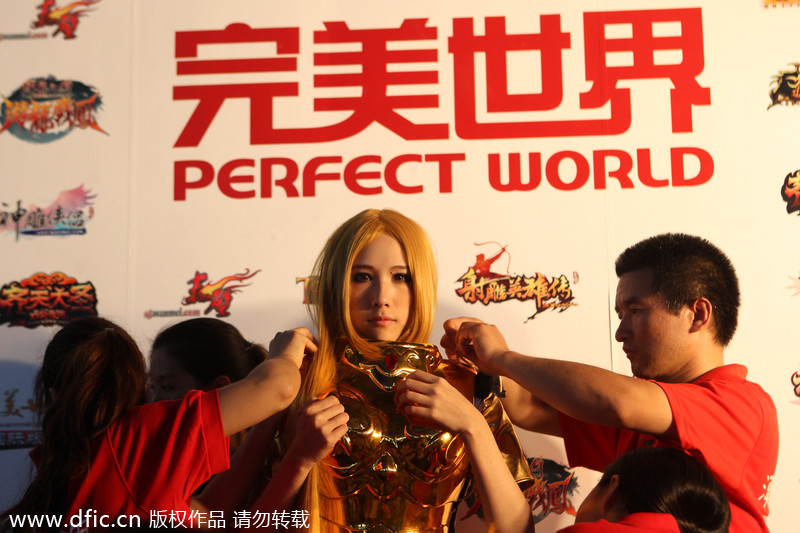 Exhibition booth of Perfect World at the 10th China Joy in Shanghai, July 26, 2012. [Photo/IC]