Fever of listing companies in the United States has spread to China's Internet sector this year as more e-commerce firms, online travel agencies, mobile game companies, and social media firms have joined the game to launch initial public offering on US bourses.
Although some of them have not confirmed plans to list in the US, rumors are swirling all over China's online media.
This is not the first time that Chinese companies are planning to go public. The early pioneers, China.com, Sina.com, NetEase Inc and Sohu.com, all launched their IPO filing around new millennium. Around 2005, another wave came when Baidu, Tencent, Ctrip.com, KongZhong and SNDA all took part in the race. The latest IPO boom started at the end of last year with online firms such as Qunar.com, 58.com and autohome.com.
Let's take a look 10 most-anticipated IPOs. The list is ranked in random order.
Weibo
Weibo Corp, China's version of Twitter Inc, raises $286 million in an initial public offering in New York on Thursday, falling short of expectations because of a reduced offering size, in a big test of demand for Chinese Internet stocks ahead of a hotly anticipated Alibaba Group Holding Ltd. listing.
At the IPO price, Weibo, which is growing fast but posted a net loss last year, is valued at about $3.4 billion. The $17-a-share price, which was at the bottom of the projected range of $17 to $19. The company sold 16.8 million shares, fewer than the 20 million expected.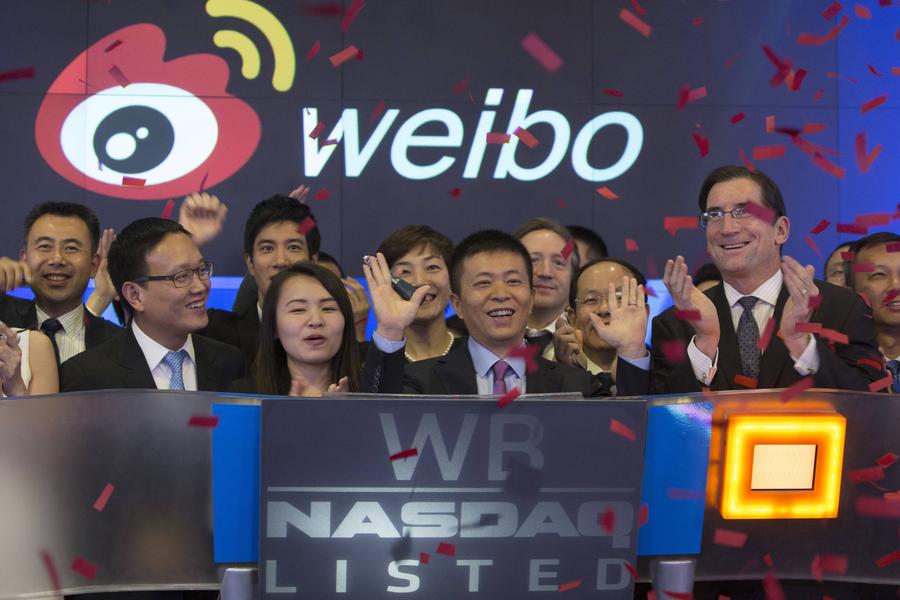 Weibo Corporation Chairman Charles Chao rings the opening bell at the NASDAQ MarketSite in Times Square in celebration of Weibo's initial public offering (IPO) on The NASDAQ Stock Market in New York April 17, 2014. [Photo / Agencies]