If you are a cartoon lover, you probably don't want to miss the opportunity to meet Doraemon and make some wishes, especially when 100 Doraemons are appearing at the same time.
A total of 100 life-sized Doraemon models with different gestures and facial expressions will stand at Joy City in Chaoyang district of Beijing from April 19 to June 22.
The character in the 100 Doraemon Secret Gadgets Expo was created by Japanese cartoonists Fujiko Fujio. According to the artists, Doraemon is a robotic cat who travels back in time from the 22nd century. The expo has visited to Hong Kong, Taiwan, Shanghai and Guangzhou since 2012.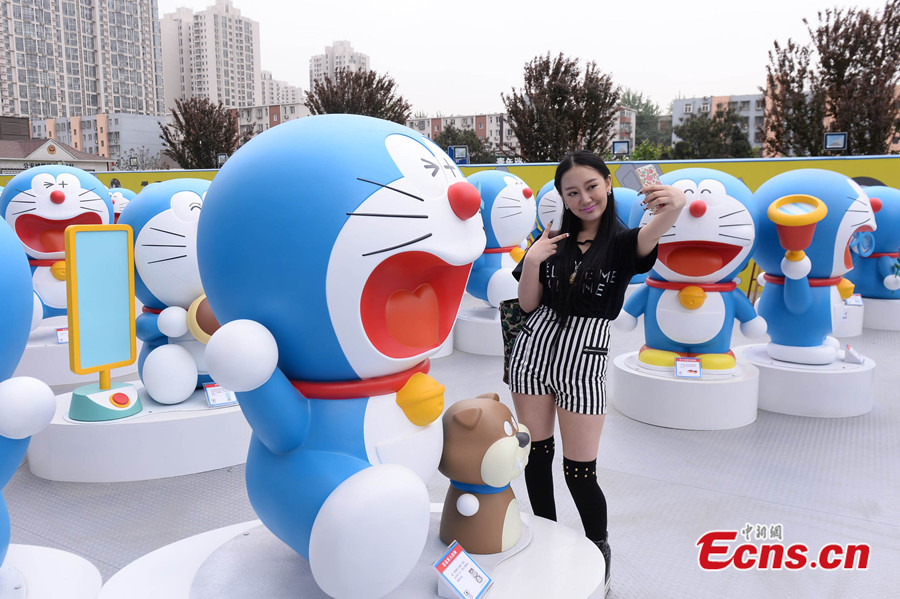 A visitor takes a selfie at the preview show of 100 Doraemon Secret Gadgets Expo on April 16 in Beijing. [Photo / China News Service]