Zong Xuelu is a 50-year-old double amputee who runs a shoe-repair shop in Zouping county, Binzhou, Shandong province. Local customers are attracted to his business due to his superb skills and willingness to help those in need.
The skilled cobbler lost his legs to polio at the age of two. However, he did not succumb to such a tragic adversity. In the coming years, he learned how to repair shoes and opened his own shop in 2011. His business is running well to this day with hundreds of shoes waiting to be repaired or to receive maintenance of some sort on a daily basis. Some days he's so busy that it's not uncommon for him to work through the night.
Despite having a challenging life, he always makes it a point to maintain his optimism and pride. His daughter and son are the sources of his confidence. His daughter has already graduated from college, and now has a job. His son is in elementary school. To protect and raise his children is his goal and dream in life.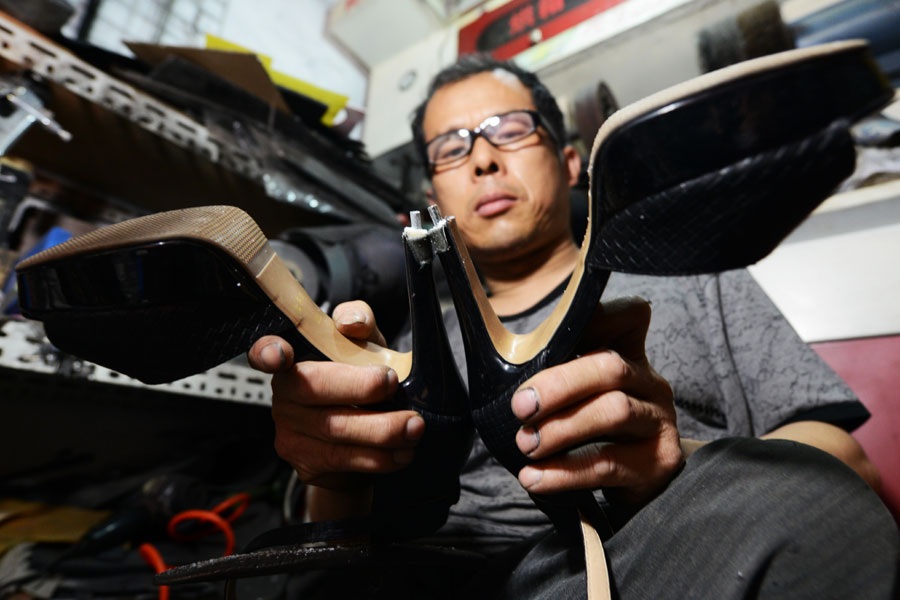 Zong Xuelu fixes a pair of shoes at his shop in Zouping county, Binzhou city, Shandong province, June 27, 2013. [Photo/ Asianewsphoto]
High wire and high voltage in Hubei 

A wedding planner's day

 
The day of a coal miner