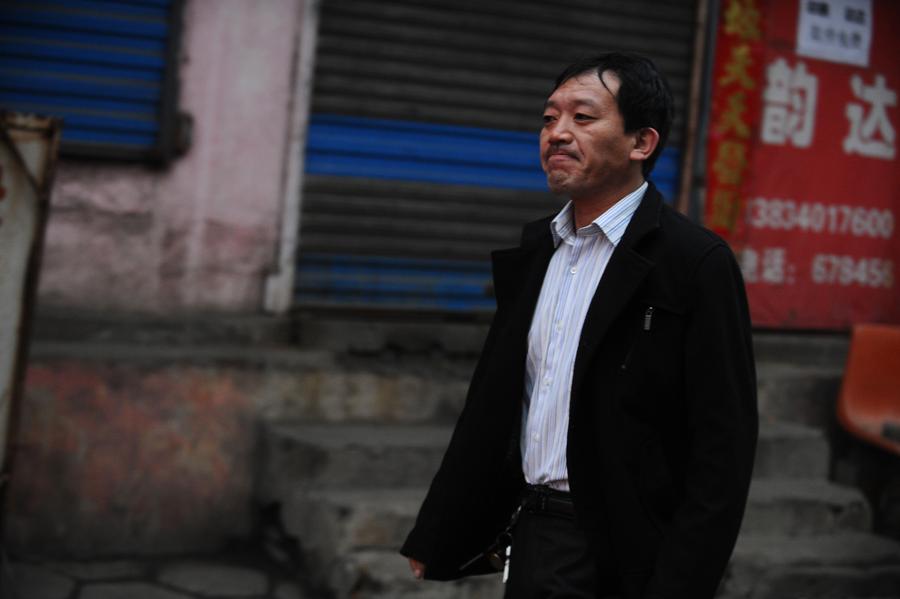 Ren Shiqian is on his way to work, April 22. [Photo/Xinhua]
Ren Shiqian is a 42-year-old worker in Liuwan coal mine at Shanxi Coking Coal Fenxi Group Co Ltd.
He has been a miner for more than 30 years since taking his father's position in 1993.Being a miner, he spends most of his time underground and near coal.
In the beginning, he was reluctant to work underground but now he has got used to it.Whenever he gets gown to the mine, he will concentrate on his job and try to protect himself from danger.He said working underground means following many regulations, such as no smoking, drinking and abusing.
Ren's closest brush with danger happened when his colleague died in a mining disaster in 2006.He said that although his family wants him to work on the ground, but that will reduce his salary by about 3,000 yuan per month.
When asked about coal, he said he has intimate knowledge of the black gold, but it is really a kind of smeary substance.