Robots, once considered a luxury for many countries, have been increasingly penetrating fields as diverse as outer space exploration and ordinary daily services. According to a report released by HIS, an international information company, about 52,000 industrial robots are expected to be sold by 2017, generating a market value of $1.3 billion.
Let's take a look at some of the world's most awesome robots that may catch your eye.
No 10 "PR2"
Robot 'PR2', developed by Willow Garage - a company best known for its open-source software suite Robot Operating System in the United States, can experimentally do household tasks and is part of a Europe-wide project.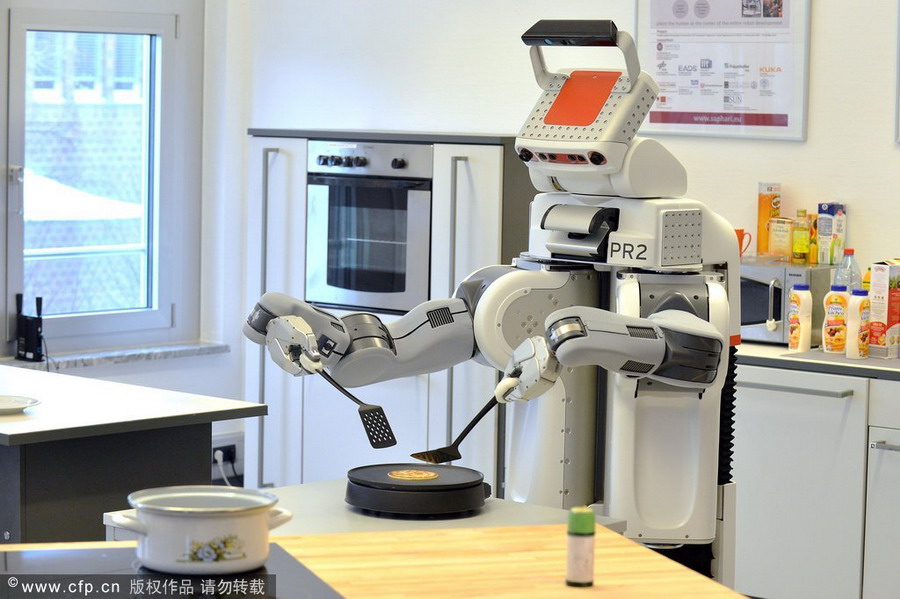 Robot 'PR2' flips a pancake in a laboratory kitchen of the Institute for Artificial Intelligence at the Institute of Informatics and Automation of Bremen University in Bremen, Germany, Feb 27, 2013. [Photo / CFP]