Architects never stop making wonders when building high-deck observation platforms for tourists to enjoy the thrill and excitement of standing tall and experiencing magnificent views of the nature and cities.
Let's take a look at the 10 most thrilling observation platforms around the world, ones that will make you hair stand on end.
10 The Capilano Suspension Bridge, Vancouver, Canada
The Capilano Suspension Bridge is a simple suspension bridge crossing the Capilano River in the district of North Vancouver, Canada. The current bridge is 140 meters (460 feett) long and 70 meters (230 feet) above the river. It is part of a private facility, with an admission fee, and draws over 800,000 visitors a year.
The Capilano Suspension Bridge takes the visitors to the serenity of a West Coast rainforest.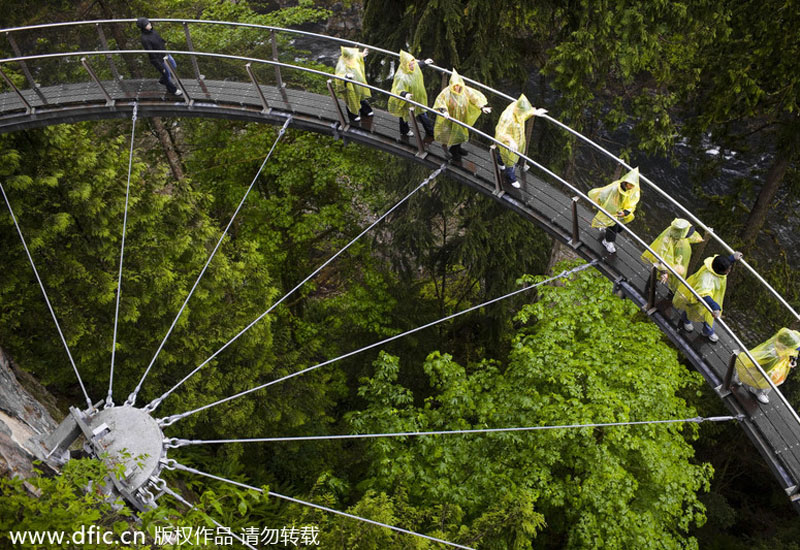 Visitors walk on the Capilano Suspension Bridge in Vancouver, Canada, on Jun 3 16, 2011.[Photo/IC]