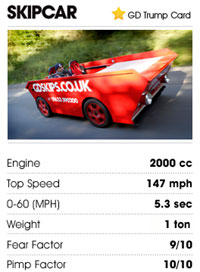 A British company has created what it claims to be the fastest waste container on earth.
GD Environmental, based in Newport, Wales, built a skipcar with the ability to reach speeds of more than 250kph and it currently holds the land speed record for waste containers.
The skipcar is the brainchild of 32-year-old James Norvill, chief executive officer of GD Environmental, who came up with the idea during a drunken evening with friends.
The 7.3-meter builders skip reaches 96kph in a staggering 5.3 seconds using its Subaru Impreza WRX type R engine.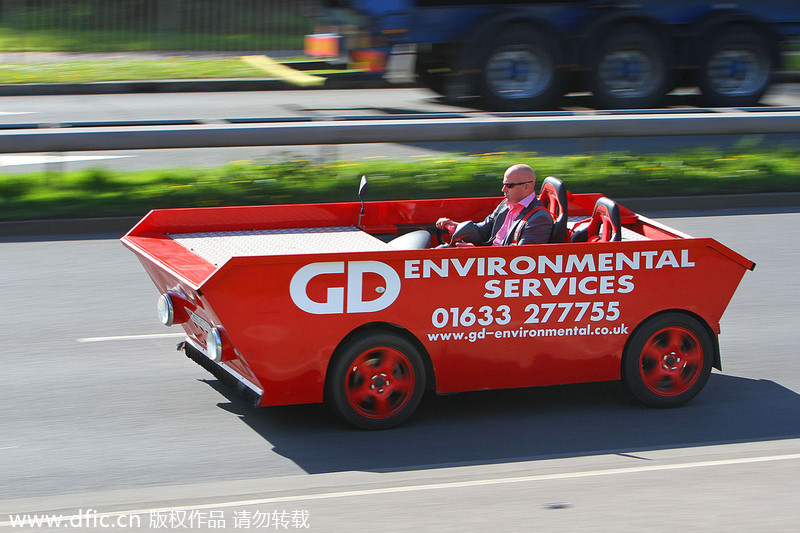 James Norvill of GD Environmental drives the skip car in Newport, Wales, May 19, 2014. [Photo/IC]