Fifty kilometers from downtown Xi'an, there is a small town, Yanliang, where China's large aircraft C919 will make its maiden flight.
China has dreamed of having its own home brand, large aircraft for a long time. During China's pursuit of this dream, Yanliang has developed into an aviation industry base where a lot of companies, especially private companies, gather along the whole industry chain.
The China Aviation Industry Base aims to be a supportive base of AVIC,a supply base of COMAC, a service base of various aviation companies and a demonstration base of general aviation. It is expected to have an output value of 150 billion yuan by 2020.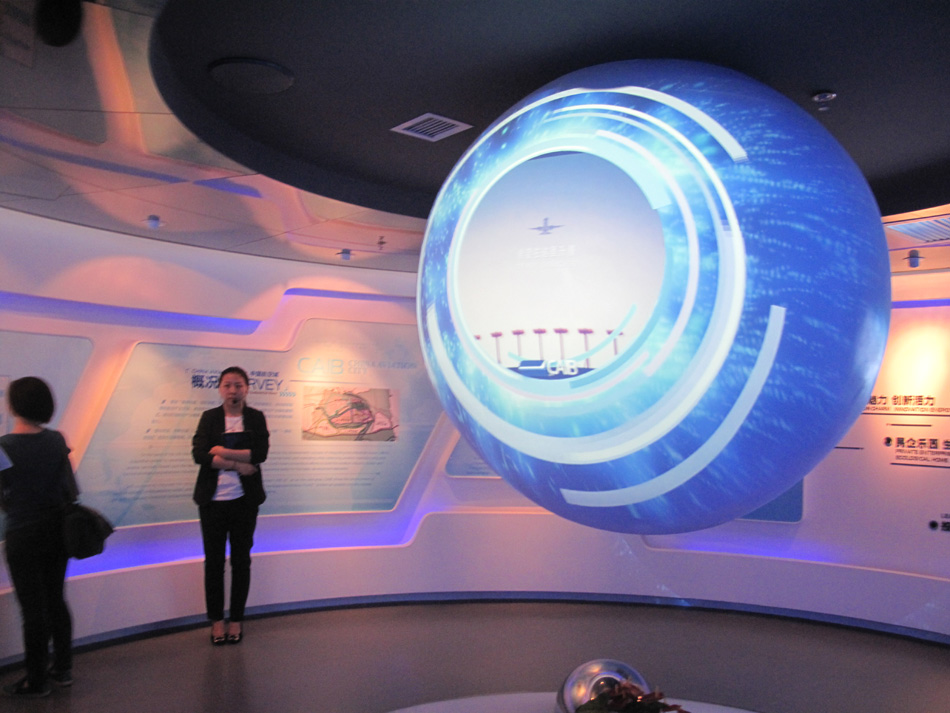 An eye-ball-sized simulator offers a general idea of the China Aviation Industry Base to reporters from media websites all over China on May 22, 2014. The base is located in Yanliang, Xi'an, capital of Northwest China's Shaanxi province. [Photo by Song Jingli/chinadaily.com.cn]